Google Calendar was down for some users across the globe [u]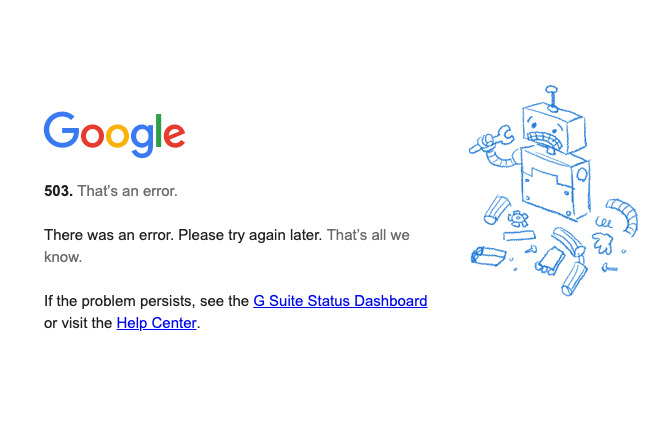 Google endured an outage for Calendar, the search company's widely-used scheduling tool, with users unable to access the web-based organizational aid for multiple hours on Tuesday, an issue that disrupted work for many businesses around the world.
The outage started in mid-morning eastern time, with Google's G Suite Status Dashboard advising the company was investigating reports of an issue at 10:22am eastern. At the time, Google acknowledged some users were unable to access Google Calendar at all.
A second update to the page at 11:40am eastern states the team are "continuing to investigate" the issue, promising another update with more information about the problem one hour later, and thanking users for their patience.
At roughly the same time as the Google Calendar issues arose, similar accessibility problems were also found in Hangouts Meet, with the issues potentially linked together. The latest update warned users who were unable to access Hangouts Meet were able to create a meeting via meet.google.com or one of the company's apps, then to share a link with other participants in the meeting.
Not all users are affected by the issues, as some AppleInsider staff were able to access Calendar through the outage period.
According to the status dashboard, no other Google services under G Suite were affected by issues, though there was one brief problem with Gmail on Monday that was resolved within an hour of discovery.
Update:At 12:40pm eastern, Google advised it expects "to resolve the problem affecting a majority of users of Google Calendar" by 1:40pm eastern, but highlights it is "an estimate and may change."
Update:A further update on the dashboard at 1:13pm eastern advises the problem has been restored. The notice also states "Please rest assured that system reliability is a top priority at Google and we are making continuous improvements to make our systems better."