Intel cellular IP and modem patents head to auction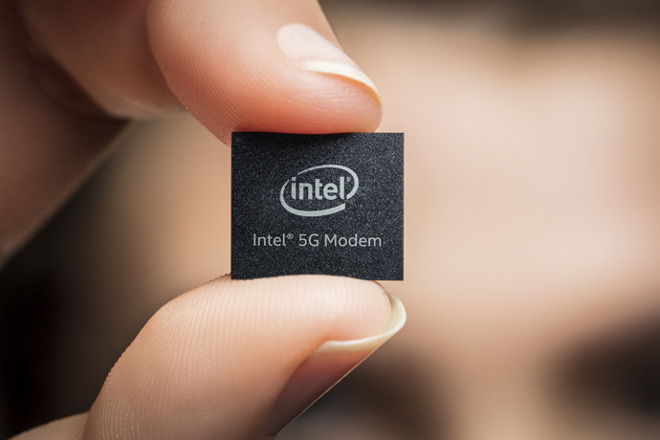 AppleInsider is supported by its audience and may earn commission as an Amazon Associate and affiliate partner on qualifying purchases. These affiliate partnerships do not influence our editorial content.
Following April's announcement it was planning to leave the 5G smartphone modem business, Intel is said to be preparing to hold an auction for its cellular wireless intellectual property, which reportedly includes a portfolio of 8,500 assets that will be put up for sale.
After Apple and Qualcomm settled their legal spat in April, one which included a deal for Qualcomm to supply Apple with iPhone modems, processor producer Intel revealed an intention to withdraw from 5G modem development. In a new report, it seems Intel's next phase of that intention is to start selling off its related intellectual property.
Intel is said to be preparing a two-part auction for its assets, believed to be around 8,500 items in total, divided up into two separate portfolios: cellular and connected devices. According to IAM, the cellular portfolio will consist of approximately 6,000 patent assets associated with 3G, 4G, and 5G cellular standards, and 1,700 assets about wireless implementation technologies.
The second portfolio is smaller in size, consisting of just 500 patents, but are said to have a "broad applicability" across both the semiconductor and electronics industries. Intel will continue to retain significant wireless assets despite the vast number of patents that will be sold.
Nader Mousavi of Sullivan & Cromwell is handling the auction, with Intel thought to be anticipating non-binding indications of interest from potential bidders by early August.
It is believed the auctions are being held separately from attempts by Intel to sell its smartphone modem arm. There have been some reports of Apple potentially acquiring sections of the modem business in April, in order to help accelerate its internal modem development efforts, with discussions for the acquisition happening since September 2018 but ended before the Qualcomm settlement's announcement, though talks have supposedly opened back up again.
Intel does have an interest to sell off the modem arm, as it is a considerable cost to the processor company's bottom line. It is estimated Intel is losing around $1 billion annually directly via the arm.
The patent sale could provide Intel with billions of dollars, based on previous large-scale auctions.
The sale of patents from Nortel in 2011 were acquired by the Rockstar Consortium for $4.5 billion, a group which counted Apple as a member, which also outbid Google in that auction. Despite the purchase, in 2015 the consortium's last assets were sold off, netting Apple an estimated $392 million, far below the $2.6 billion it allegedly contributed to the auction bid.