Mophie powerstation Hub charges four devices at once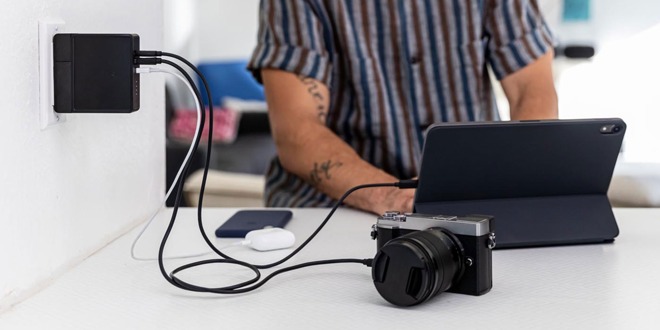 Mophie has released the new powerstation Hub that can charge up to four devices at once via USB-A, USB-C, and wirelessly with Qi.
Mophie's latest charger has has an integrated 5W Qi charging coil for wirelessly powering your phone. A set of retractable AC prongs that allow it to be connected directly to the wall, or collapsed when the internal 6,100mAh battery is used.
"As a leader in portable power, we recognized consumers' need for an on-the-go, multipurpose charging solution. The powerstation hub simplifies charging for multiple mobile devices," says Mophie general manager Robert Johnson. "The days of searching for enough power outlets in your hotel room or running out of juice at the airport are over," he adds.
Three USB ports allow for charging of non-wireless devices. The ports are comprised of a 5W USB-A, a 15W QuickCharge 3.0 USB-A, and an 18W USB-C. The USB-C port also can act as an input for charging the internal battery or other outputs.
The 18W USB-C port can be used to fast charge an iPhone or adequately charge and iPad.