Shopify integrates Apple Business Chat for all 800,000+ merchants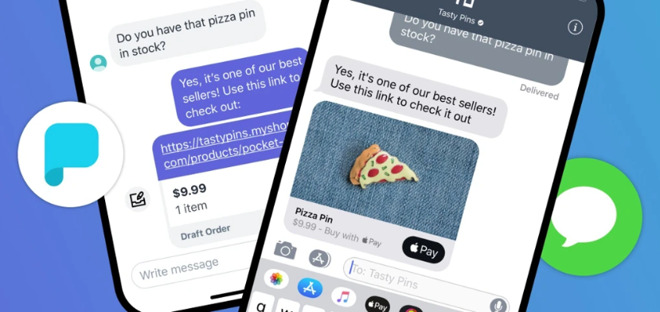 AppleInsider may earn an affiliate commission on purchases made through links on our site.
Merchant backend provider Shopify today said that Apple Business Chat is coming to all of its clients worldwide, numbering over 800,000.
Merchants can "manage and respond" to interactions via Shopify Ping, a mobile app that centralizes conversations and marketing campaigns, Canada's Shopify said. Adding Apple Business Chat is free for companies already hooked into the Shopify ecosystem.
Much like Facebook Messenger, Business Chat allows customers to talk directly to businesses if they need help or want to buy something. The technology is integrated into the Messages apps for iOS, macOS, and even watchOS, and where feasible lets people pay within a conversation using Apple Pay. It first launched last year via iOS 11.3.
Some Shopify clients like Hodinkee and State Bicycle were already using Apple Business Chat, but Wednesday's announcement means the feature should become more widespread.