Apple sued over alleged infringement of PocketFinder GPS patents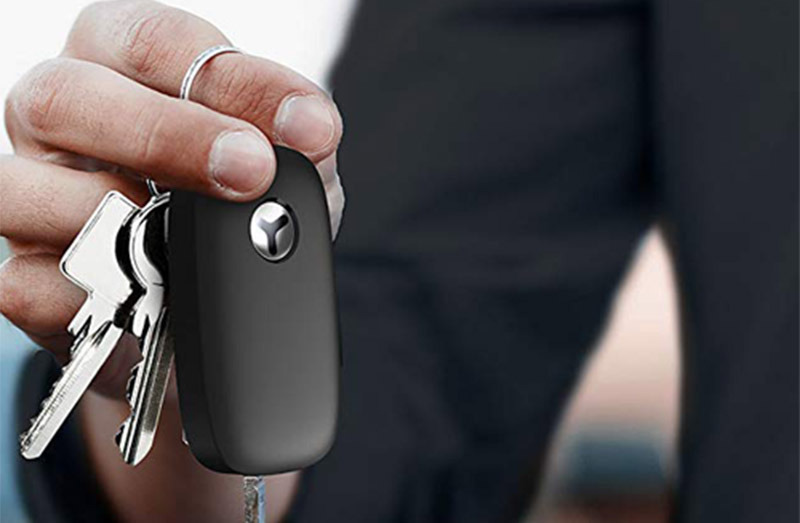 Apple is once again facing down a patent lawsuit over integral iPhone technology, as low power GPS specialist Location Based Technologies on Monday leveled claims that the tech giant infringes on a clutch of inventions used by the relatively popular PocketFinder series of products.
Filed with the U.S. District Court for the District of Delaware, LBT's lawsuit leverages five patents against Apple, each of which deals with related power-saving features for portable devices. Specifically, the suit targets iPhone and iPad and their ability to kill background tasks under certain defined circumstances.
LBT markets a range of GPS devices under the PocketFinder banner. Designed for long-term personal and vehicle tracking, PocketFinder products utilize GPS receivers, Wi-Fi modules, cellular transmitters and other technology to provide location monitoring and geofencing services to customers.
As explained on the PocketFinder website, a device receives GPS or Wi-Fi signals to triangulate its position, then connects to a cellular network to upload that data to an offsite server at regular intervals. A customer can retrieve location information to check in on their family members or car through a web interface or the PocketFinder mobile app. Alerts can also be enabled using geofencing parameters configured in the accompanying app.
Along with the PocketFinder device — a battery-powered fob or a semi-permanent, vehicle-powered unit — customers are required to subscribe to a monthly service to tap into location data.
LBT claims Apple's products use technology covered by U.S. Patent Nos. 8,497,774, 8,542,113, 8,102,256, 8,421,618 and 8,421,619, all of which carry the title "Apparatus and method for determining location and tracking coordinates of a tracking device."
Broken down by patent, the '774 and '113 patents respectively cover a "low power mode" and "core location" technology designed to reduce or halt background processes like GPS functionality in a bid to save battery life.
Apple allegedly infringes on the '256, '618 and '619 IP with its "facedown detection mode," a novel feature introduced in iOS 9 that uses proximity sensors and accelerometer data to determine when a compatible iPhone is laid facedown on a surface. When an iPhone is determined to be screen-down, its display is turned off and incoming notifications are silenced. LBT alleges the feature also disables some background activity including GPS functions.
LBT informed Apple of the potential infringement in a notice sent in June.
Location Based Technologies, Inc., is based in Irvine, Calif., while its IP arm, LBT IP I, is located in Graham, Texas.
LBT in its suit against Apple seeks unspecified damages and legal fees.