US iPhone owners hazy on 5G compatibility, iPhone features claims survey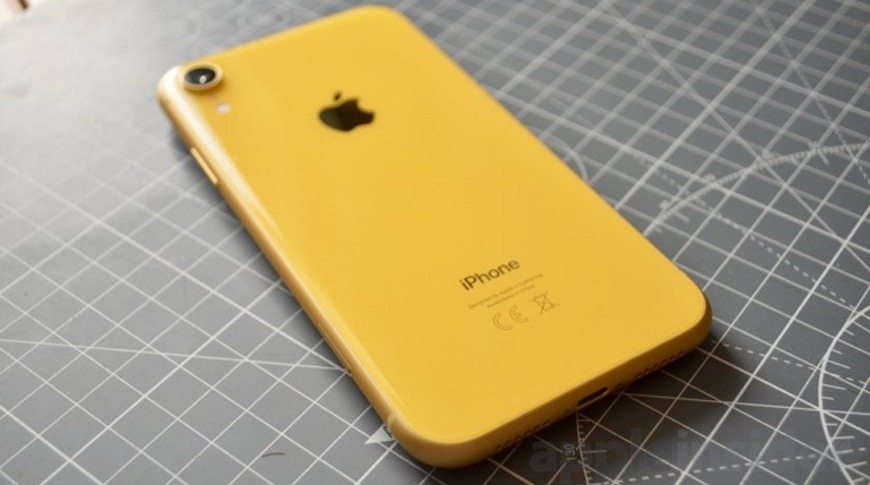 The iPhone 7 and iPhone XR are the hardest models to identify on the market, a survey examining the knowledge of smartphone owners in the United States suggests, with many also believing their iPhones are also compatible with just-launched 5G mobile networks.
When asked to identify their owned smartphone model by image, only 44% of iPhone XR and iPhone 7 owners could spot the correct photograph. The percentage of correct answers rises for the iPhone 8 with 45.9% and then 51% and 57.64% for the iPhone X and iPhone XS respectively, but this is far behind the Samsung Galaxy S9+, which achieved 71.32% and was the most correctly identified in the test.
In terms of features, only 14% of owners of the iPhone XR, XS, and X knew the models had NFC capabilities, the survey by Decluttr claims. For water resistance, just over half of those same owners knew there was some level of liquid protection built into their iPhones.
While the carriers are continuing to market their upcoming 5G mobile networks to consumers, as well as slowly rolling it out across the United States, there is some confusion as to whether they could use the technology. A third of survey respondents believed they owned a 5G device, despite the relative scarcity of models that support it.
Approximately 62% of people who claimed they owned a 5G-compatible device believed they also saw improvements to their mobile service while on a 5G network.
On a per-brand basis, Samsung owners were more likely to believe they had a 5G device than iPhone owners. Per carrier, AT&T had the most iPhone users who thought they were 5G-ready, with 47% of users believing so, followed by 35% on Sprint, 34% on T-Mobile, and 24% on Verizon.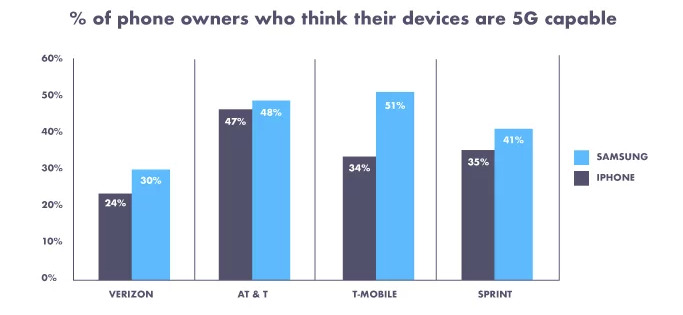 In reality, there are no 5G-capable iPhones on the market at this moment in time. Analysts have suggested Apple may not even bring out a 5G iPhone in 2019, with 2020 likely to be the earliest such a model could hit the market.
The most common reason for a person to upgrade their mobile device is because their last one was broken, with 31% of the 2,000 US-based survey participants giving that answer. The need to get a faster mobile device is a close second, with 26%, seemingly suggesting that consumers are more willing to extend their device's lifespan than to pay out for better, newer models.
Approximately 43% of respondents also spent $500 or more on their upgrade, with 86% feeling the price was "worth it." On the question of refurbished devices, 60% thought they could save up to $399 by buying a refurbished model over a new version, but only 6% admitted to owning such a device, though 51% suggest they will consider such a purchase in the future.