The best alternatives to Adobe InDesign for iOS and Mac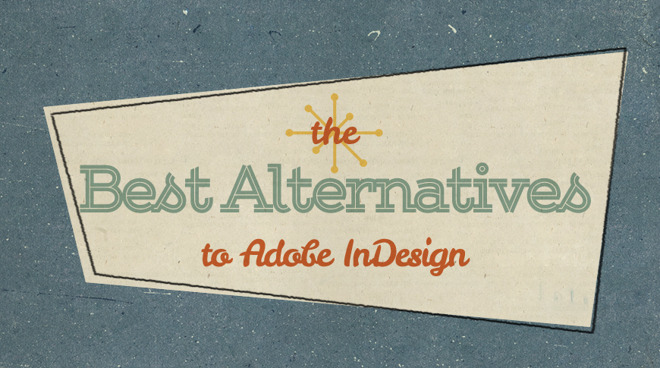 AppleInsider may earn an affiliate commission on purchases made through links on our site.
Adobe's increased subscription fees have moved them out of the price range for many people, but that doesn't mean you'll have to go without. We've compiled a list of the best desktop publishing software for macOS and iOS that won't break your bank.
There was a time where if you were serious about designing a flyer, a brochure, or a bit of text-heavy product packaging, you'd reach for Adobe InDesign. InDesign was, and to some extent still is, the industry standard when it comes to desktop publishing. It's a solid product with a lot of polish, and there's no denying that in the right hands, it's capable of producing some incredible results.
However, it's not perfect. The big issue with Adobe is their Creative Cloud subscription model, which can cost upwards of $80 per month if a user needs to use two or more programs at once. Small businesses, independent contractors, and hobbyist designers and artists often can't afford to meet these subscription prices, especially if they only need a couple of the apps every now and then.
So, what do you do if you don't want to — or can't — afford an Adobe Creative Cloud subscription? You look elsewhere to greener pastures.
Affinity Publisher (MacOS - $50, currently on sale for $40)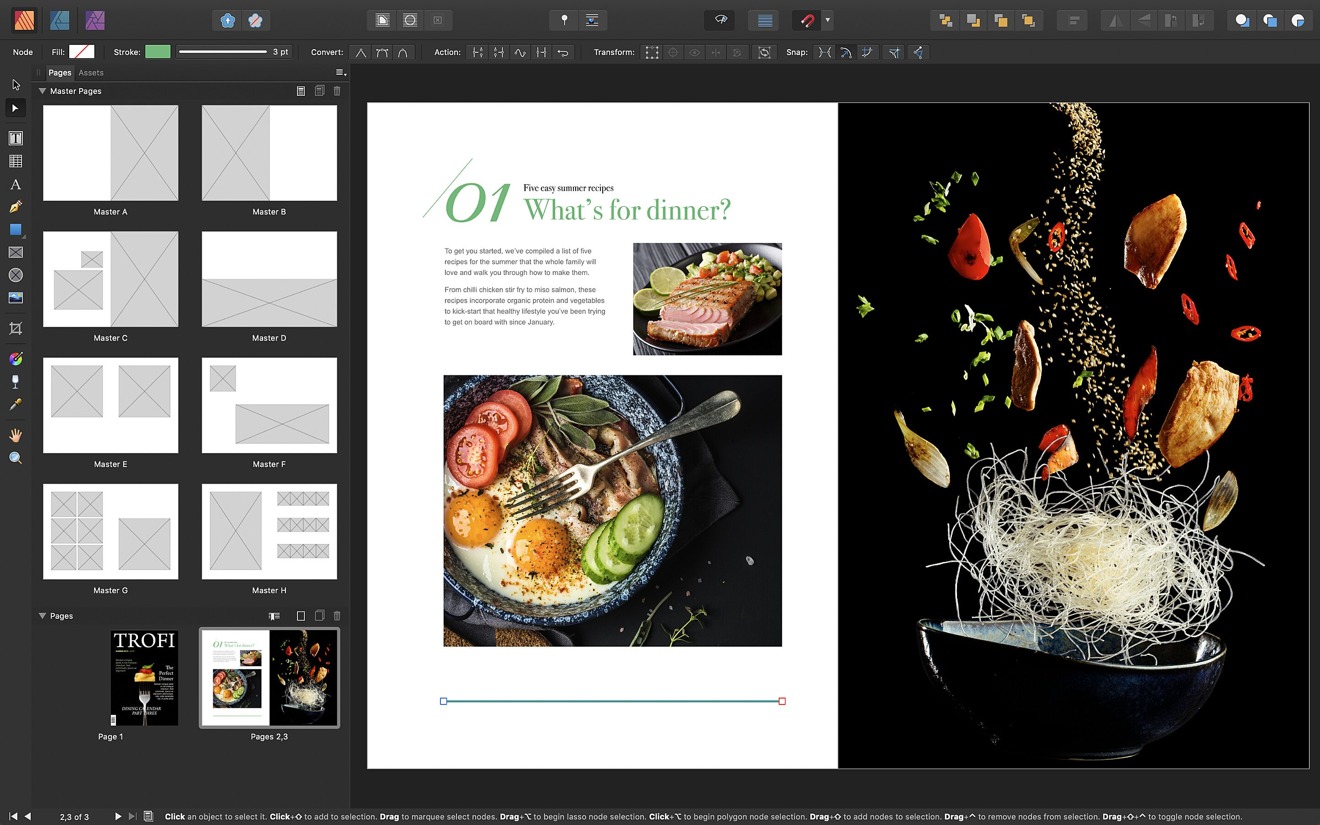 New to the market, Affinity Publisher is brought to us by the folks behind Affinity Photo and Affinity Designer. It's an impressive alternative to Adobe InDesign, and its "pay once, use forever" model is far more appealing than paying a monthly fee.
Publisher provides exactly what you'd want in a desktop publishing app, including double-page spreads, image frames with scaling options, text wrapping with fine padding control, master pages, facing page spreads, and more. If you're looking for a one-to-one swap with InDesign, we'd say this is probably your best bet.
If you've already got Photo and Designer, then it's even better. Utilizing Serif's StudioLink, Publisher allows you to seamlessly edit images and design from within Publisher. This saves time and effort, streamlining the process from beginning to end.
Eventually, Publisher will be making its way to iPadOS, but is not currently available.
Publisher Light (MacOS - Free to try, $40 to buy)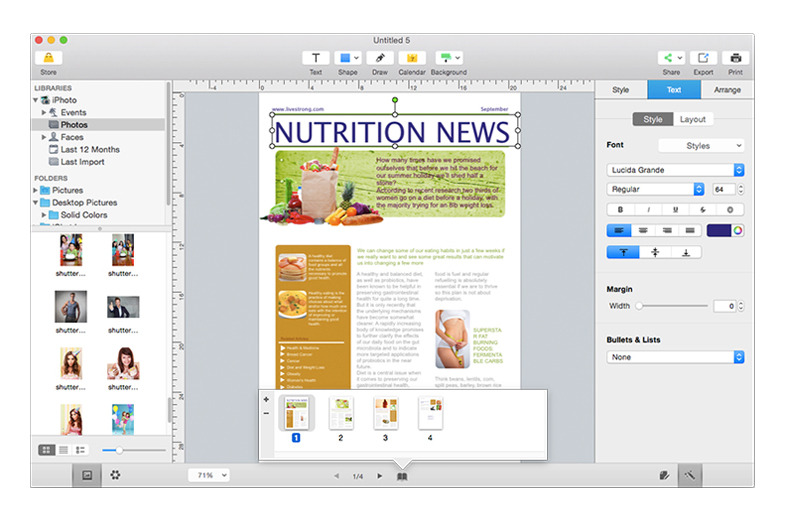 Unrelated to Affinity Publisher, Publisher Lite is a great beginner-friendly software publishing app. It's designed with novice users in mind, with a simple layout and over 170 templates to jump start your project.
These templates include catalogs, business cards, brochures, flyers, posters, news letters, certificates and more. Publisher Lite also includes over 100 pieces of clip art, allowing users to add embellishments with a few clicks.
If you're looking for a simple program that won't require much effort to use, you may want to check this one out.
Scribus (MacOS - free)
If your budget doesn't allot for a $40 piece of software, don't worry, there's still hope. Scribus has been around for 15 years, and is free and open source.
Scribus is not quite as intuitive as Affinity Publisher, nor as easy to use as Publisher Lite, but with patience and research it's a competent piece of software.
Scribus can make just about anything you could produce with InDesign, including newspapers, magazines, resumes, business cards, and more. It's worth noting that Scribus isn't compatible with other desktop publishing file types, so users won't be able to edit something from InDesign or Affinity Publisher within Scribus.
Tech-savvy users will appreciate that Scribus is transparent about how it handles users data, as well as giving users the ability to edit the code of Scribus itself.
Honorable mentions and alternatives
While these may not be traditional desktop publishing programs, they still may get the job done, depending on what you may need to do.
Pages (iOS and macOS - free)
Yes, Pages isn't desktop publishing software. However, that doesn't mean that pages can't create some truly impressive products when time and effort is invested into it. Pages can be used to easily create eye-catching resumes, bi- and trifold pamphlets, and flyers for events.
If you don't have a designers eye, websites like Creative Market offer plenty of well-designed templates to help your projects look their best.
Vellum (macOS - $200 for eBook version, $250 for paperback and eBook version)
Again, Vellum isn't a desktop publishing program, but it absolutely is a must for anyone who is regularly publishing their own books. In fact, we've already sung the praises of Vellum here before.
Vellum is a simple to use book publishing software capable of creating both print and eBooks. It features classic touches like drop caps and ornamental flourishes, and automatically formats manuscripts to avoid windows and short pages, balancing out page spreads to make a book natural and easy to read.
Vellum can create books that are ready for print, as well as output formats that will work with Kindle, Apple Books, Kobo, and more. If you're a self-publishing author, we implore you to check out Vellum before fussing with a full-featured desktop publishing program— work smarter, not harder.