Apple said to be planning 'foldable iPad' with 5G next year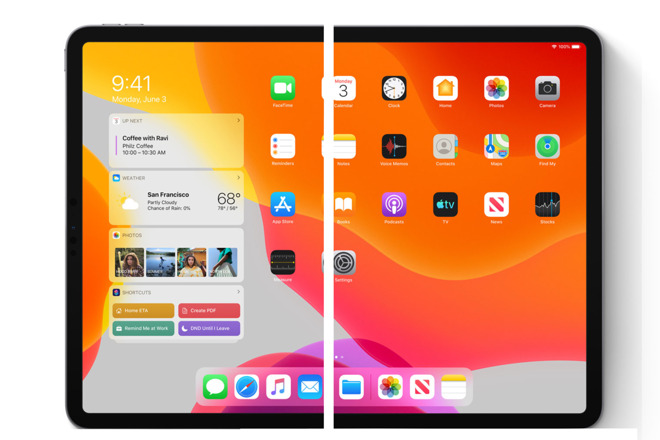 AppleInsider may earn an affiliate commission on purchases made through links on our site.
An unlikely report claiming to be from the supply chain, says that Apple is currently working on an iPad for 2020 that will feature both 5G cellular plus a foldable screen.
Reportedly, Apple is planning to introduce a foldable iPad in 2020, which will also feature 5G connectivity, and have a screen approximately the same size as a MacBook.
According to China's Economic Daily News, Jeff Lin, a researcher from IHS Markit, believes that the foldable iPad is being made to compete with the dual-screen Surface that Microsoft is expected to release.
The report is focused on the impact this product could have on the supply chain, and concludes that it would mean an increased demand for components.
Lin offers no details of his source, nor anything substantive about the device. Besides that it will be foldable and feature 5G, he says only that it will feature one of Apple's A-series processors, and the screen will be a similar size to the MacBook range.
He doesn't say which MacBook, nor does he say whether this screen size refers to when the foldable iPad is opened or closed.
The current iPad Pro lineup includes models with a 12.9-inch screen, where a MacBook's display is 12 inches, and a MacBook Air's is 13.3-inches. The MacBook Pro is available with either a 13.3-inch screen or a 15.4-inch one.
Economic Daily News does quote unnamed sources in the supply chain, but all they add is to list which Chinese companies currently contribute to the iPad range.
Apple is expected to introduce 5G models of the iPhone in 2020, however, so it's at least possible that there will be an iPad with the same feature.