Alleged 2019 iPhone XI logic board images shown in new leak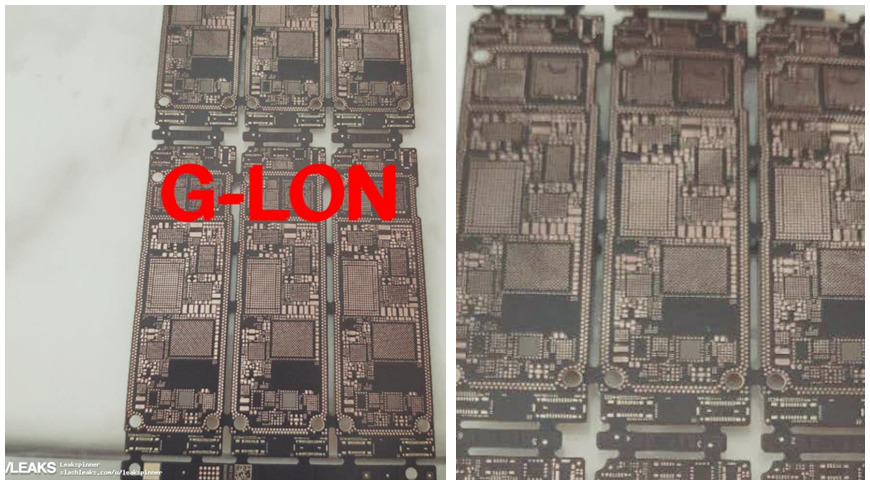 AppleInsider is supported by its audience and may earn commission as an Amazon Associate and affiliate partner on qualifying purchases. These affiliate partnerships do not influence our editorial content.
As we get closer to the launch of the 2019 iPhones, perhaps called the iPhone XI, another leak purports to show a considerably redesigned logic board from one of the models.
The images from an unnamed source have appeared on Slashleaks. This site recently also claimed to show a CAD render of the new 2019 iPhone.
Regardless of whether those CAD leaks are correct, it's not expected that Apple will introduce any major external changes to its new iPhone design — aside from a triple-lens camera bump. However, this new logic board leak suggests that much has been done internally to return to a more standard design.
The iPhone X, iPhone XS, and iPhone XR had boards small enough to enable the use of an L-shaped battery to maximize capacity, while this image suggests at least one of the new range will feature a straight rectangular board with less room to allow that to happen. That would mean that this particular upcoming iPhone will feature a design closer to that of the iPhone 8 and phones prior. A straight rectangle may also allow easier positioning of other internals.
Analysis of the image by AppleInsider suggests that, if the A-series chip used in the new model is the same physical size as used on the iPhone XR, the leaked board is both longer and wider in size.
Aside from the leak source claiming it is for the "iPhone XI," there is no real indicator that it will be for that particular model of 2019 iPhone, as it could potentially be used in one of the other variants that are also expected.
Other leaks have also shown that the 2019 may be getting a new frosted glass back as well, coming in green and lavender.
The 2019 iPhone lineup is expected to be announced by Apple in the fall at a media event in September.