FCC wants powers to punish international robocallers and texters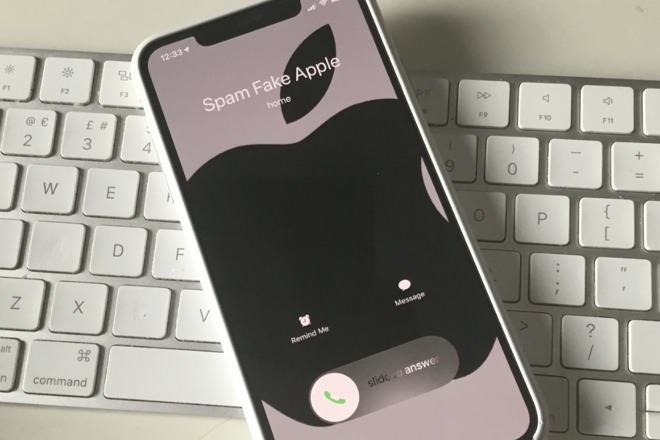 AppleInsider may earn an affiliate commission on purchases made through links on our site.
A new FCC proposal would extend previous anti-robocall legislation and allow the Commission to include calls, text messages and other communications from international scammers.
The Federal Communications Commission is proposing a series of new rules to the Truth in Caller ID Act, which would enable it to pursue international scammers who make robocalls, text messages or other communications. The proposal was made by FCC Chairman Ajit Pai and comes after over 40 state attorneys general asked the Commission to protect consumers against robocalls.
"Scammers often robocall us from overseas, and when they do, they typically spoof their numbers to try and trick consumers," Pai said in a statement. "Call center fraudsters often pretend to be calling from trusted organizations and use pressure tactics to steal from Americans."
The FCC reports that so far in 2019, it has received in excess of 35,000 complaints about caller ID spoofing.
"We must attack this problem with every tool we have," continued Pai. "With these new rules, we'll close the loopholes that hamstring law enforcement when they try to pursue international scammers and scammers using text messaging."
The FCC's authority from the existing Truth in Caller ID Act was already increased last year with the passage of Ray Baum's Act. This took the original Act's law against robocalling and number spoofing, and applied it to callers and text message senders from overseas.
The new FCC proposal would give the Commission rules by which it could now implement the law. It would also mean that the banning of malicious caller ID spoofing would extend to other types of calls, such as ones using Skype-like VoIP systems.
The Commission will vote on whether to accept the new proposals at its next meeting on August 1.
Ajit Pai's proposals are part of a larger series of efforts to prevent robocallers, including the TRACED Act, which is pressuring US carriers to introduce call authentication systems in order to cut down on malicious calls. The US Senate voted to move forward with the TRACED Act in May, while the US House introduced the "Stopping Bad Robocalls Act" in June.
There are other efforts being carried out to cut down the number of unwanted calls being made to mobile users, such as apps for blocking and reporting spam calls. Changes are also being made at a carrier level, as T-Mobile revealed in April it is working with Apple to bring a new anti-robocall technology to iPhones using a "STIR" and "SHAKEN" call standard.