U.S. to investigate planned French tax on Apple, other tech giants [u]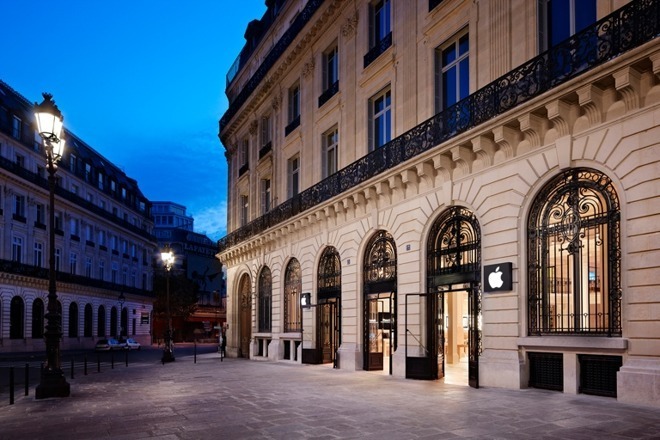 President Donald Trump is planning to launch a probe into France's intent to implement a digital tax initiative targeting large internet companies, an investigation that could lead to tariffs or trade restrictions.
Citing sources familiar with the matter, Reuters reports the president will task U.S. Trade Representative Robert Lighthizer with completing an investigation of the so-called GAFA — Google, Apple, Facebook and Amazon — tax, which would apply a 3% levy on French revenue generated by tech firms.
The tax applies to companies with revenues over 750 million euros (about $845 million) per annum, a relatively high bar that would target about 30 firms, most of them American. As noted by the report, companies from China, Germany, Spain and the UK are also affected by the proposed tax. One French firm and a handful of companies with roots in France would also be subject to the 3% tax, the report said.
Trump's supposed probe, called a "Section 301" investigation, will seek to determine whether the tax amounts to an unfair trade practice under the U.S. Trade Act of 1974. The White House previously used Section 301 to level tariffs on China over alleged patent theft, a move that sparked a trade war impacting a wide range of U.S. industries.
France officially announced plans for the GAFA tax in December to hold multinational tech companies responsible for paying their "fair share" of taxes. Large firms sometimes take advantage of favorable European laws to shuttle international profits to low tax rate countries, thereby avoiding hefty levies.
French finance minister Bruno Le Maire last year said the tax plan is expected to bring in 500 million euros ($563 million) over 2019.
France's National Assembly greenlit GAFA last week. The measure is now headed to the country's Senate, which will vote on its passage on Thursday.
Update: The investigation was formally announced on Wednesday night.
"The United States is very concerned that the digital services tax which is expected to pass the French Senate tomorrow unfairly targets American companies," Lighthizer said in a statement.