Belkin intros tougher Boost Charge cables in USB-C, USB-A & Lightning versions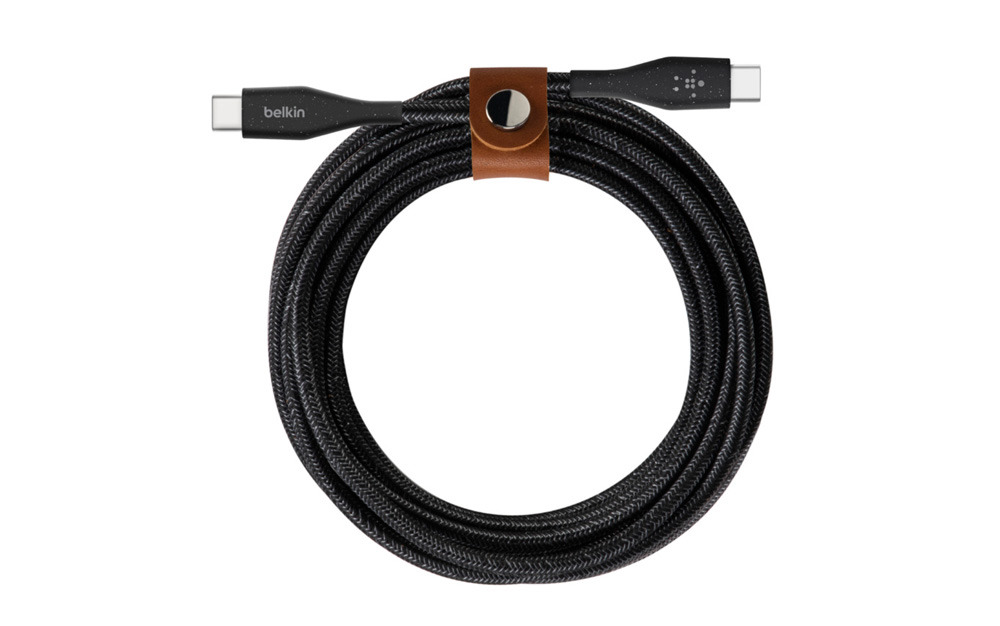 Foxconn-owned Belkin on Thursday introduced a new line of charging cables known as Boost Charge with DuraTek, including versions for USB-C, USB-A, and Lightning devices.
Originally revealed at the 2019 Consumer Electronics Show, all of Belkin's new USB to Lightning cables are available in white or black and employ aramid, a material said to be used in products like surfboards and tennis racquets. The outer jacket of each cable uses double-braided nylon, while connector joints are deliberately flexible. A leather snap makes coiling or folding easier.
Prices range from $24.99 to $34.99, the latter for 10-foot USB-A-to-Lightning cables.
Only some of the cables are available on Belkin's website as of Thursday. The entire run of new releases are slated to appear at Apple's online store and at retail, in conjunction with other sellers.
AppleInsider has affiliate partnerships and may earn commission on products purchased through affiliate links. These partnerships do not influence our editorial content.