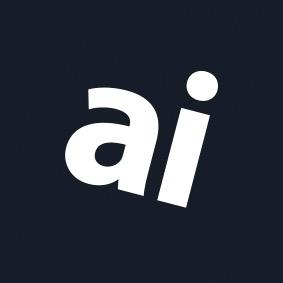 Why you can trust AppleInsider
Review: Nimble's Bottle Case looks good while helping the oceans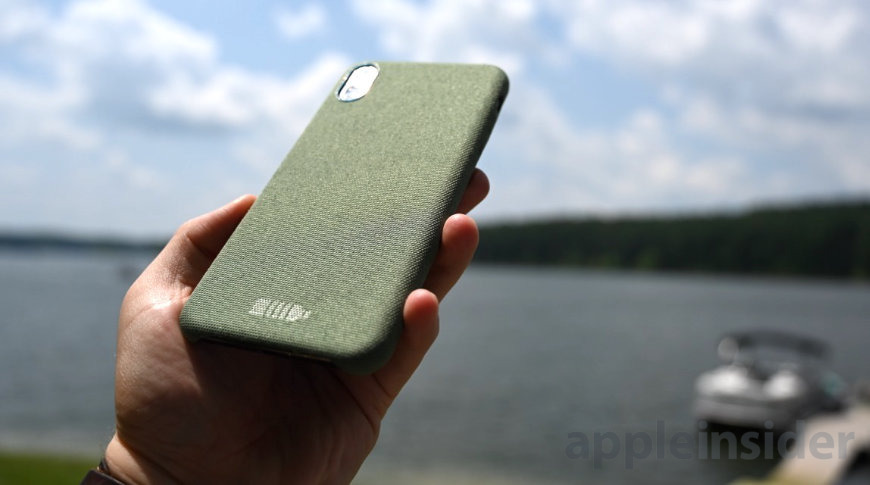 Nimble Bottle Case
4.5 / 5
---
Nimble's Bottle Case is a stylish case for the iPhone made out of plastic retrieved from the ocean, helping the environment in more ways than one.
We get more cases than we can handle, as they just seem to arrive without us asking for them. Most aren't remarkable, and don't merit a review.
But when we do find a case that is a bit different, we take notice. Nimble has a habit of thinking outside the box, turning the battery industry on its side with the release of its inaugural product — its eco-friendly line of batteries and chargers.
Now Nimble is at it again with their latest product, the Bottle Case.
Recycled materials
The Bottle Case is a standard thin, snap-on shell case that we've seen thousands of times before — but it takes an environmentally friendly twist. The whole case is made of recycled bottles.
Specially, each case is made up of primarily rPET derived from the plastic used in the countless plastic bottles that find their way to the oceans and landfills. This includes the inner shell, the soft suede-like lining, and the woven fabric exterior.
Our initial thought, which is a common thought with products that are made of recycled goods, is that the quality will somehow be lesser, or that it won't be as soft.
These cases feel exceptionally well made with different, distinct materials. The inner lining is very soft and comes in the bright Nimble blue. The logo is also on the inside as well as an explainer the the case is made of recycled bottles.
The outside of the case is made of a woven fabric with the Bottle Case logo stamped subtly on the bottom. The feel of the outer material is most similar to a seatbelt. It feels sturdy, durable, and rugged but still quite soft though it has more texture than a normal seatbelt would.
Around the camera cutout is also the same bright, Nimble-blue accent as the inside, regardless of what color case you pick up.
A charitable endeavor
Another distinguish feature of Bottle Case, aside from the recycled materials, is the charitable donation that is included with each purchase. Each purchase of Bottle Case contributes 5 percent to one of five charities. Each of these ocean-specific charities corresponds to one of five colors that are available.
The light blue "Glacier" case sends money to CarbonFund.org. The green "Seagrass" case funds the Seabin Foundation. Pink "Soft Coral" contributes to the Coral Reef Alliance. "Deep Sea" blue helps out SeaSave.org. "Black Sand's" proceeds go towards WILDCOAST. Each of these charities helps oceans and marine life in different ways.
In use
They feel very grippable from the outside to help prevent out phone from tumbling. They are quite thin, which in our opinion is a good thing. We aren't fans of bulky cases, unless you're looking for absolute maximum protection at the expense of device thin-ness and carry-ability.
The phone is contained well, and the elevated buttons are easy to find without sticking out too much. We did have a couple times that the cover of the sleep/wake button seemed to hold down for a moment too long, triggering Siri. A bit of adjustment fixed this, though.
When we compare to all other snap-on shell cases that we've tried, this case comes on and off easier than almost all of them. This is good because of how easily it does get applied and removed but could also be bad if it slips off somehow from the bottom. This didn't happen to us, but we did note how easily it could be removed.
Another concern we thought of is how stain-proof the material is. Especially the light ones, we were worried they would get dirty fast. Luckily, not too much an issue. We put some grime on the case and it came off easily, especially with the application of a bit of water. Since it is made of plastic, it could be cleaned relatively well compared to a leather or cotton fabric.
Since we've adorned the Bottle Case, we got more compliments than most all other cases. They have such a simple, stylish design that really appeals to people with muted colors that look great and represent their cause.
The case has made an appearance on social media and in some of our videos. Following a quick glance there, our followers have been asking what this case was more than any other case we've ever had on camera for unrelated products, so it seemed fitting to help get the word out even more about these new, recycled cases.
Rating: 4.5 out of 5
Where to buy
The Nimble Bottle Case can be picked up for just under $40 directly from Nimble for the iPhone X/XS, iPhone XS Max, and iPhone XR.