Hands on: The 2019 MacBook Air is a bargain, but SSD speeds fall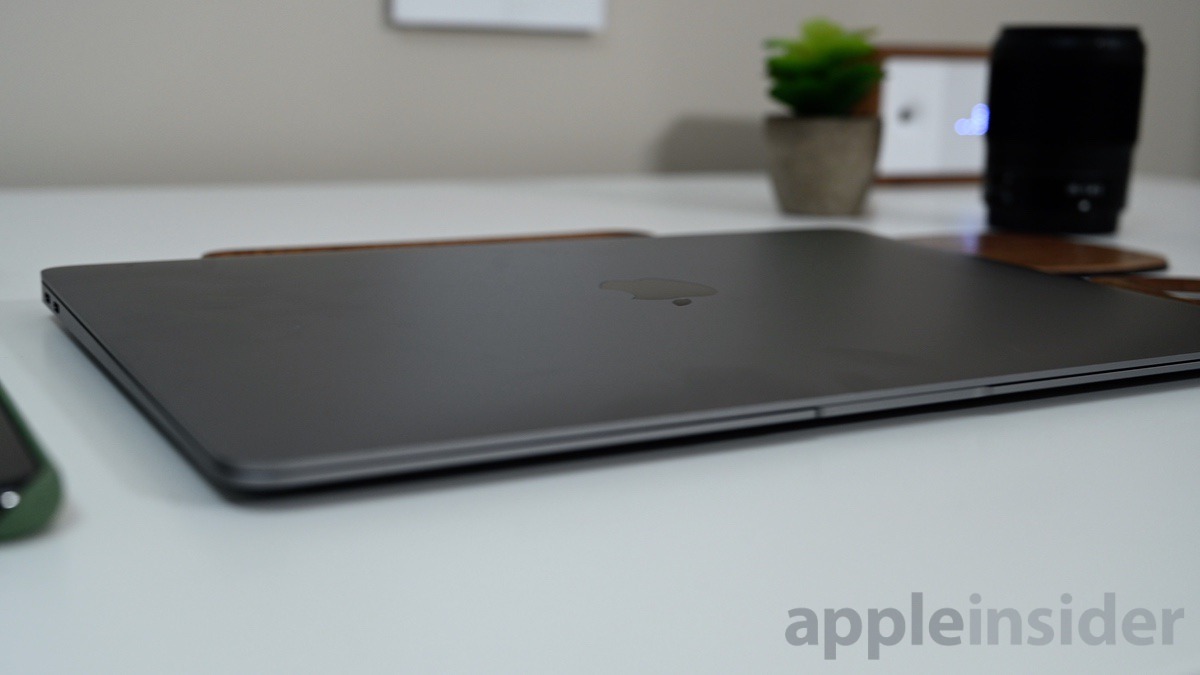 The new MacBook Air builds on the 2018 refresh, but packs in a few improvements and a price drop to boot. But, the savings do come at a cost.
Most of the new MacBook Air stays the same. It retains the same form factor, color choices, dual Thunderbolt 3 ports, and Touch ID. Even the specs are identical — and largely, the performance.
The first change we noticed was the new keyboard.
Apple is using its latest generation butterfly keyboard and when going back and forth between the 2018 and 2019 models the difference is easily apparent. The latest model feels indistinguishable from the latest MacBook Pros and is slightly softer and quieter than the 2018 MacBook Air.
None of this changes the elephant in the room, that we just don't yet know if the improvements make any difference on reliability.
The next change is the addition of True Tone.
True Tone is Apple's adaptive display technology that adjusts the color temperature display based on the ambient light in the room. It matches the temperature of the lights in the room to make the display easier on the eyes. Air users are going to appreciate this over long bouts of use.
Once change that wasn't welcomed however, was the SSD speeds.
The 2018 MacBook Air averaged around 500MB/s on the write speeds and above 1700MB/s on the read speeds. We repeated the test several times to average the results we were seeing with the Blackmagic Disk Speed Test.
When we ran the same test on the 2019 MacBook Air, the scores didn't hold. The write speeds were consistent, but read speeds are are at around 1200MB/s
This is disappointing to see, but the MacBook Air's core audience won't necessarily notice a difference until they start to push the machine to the limits. You don't buy the Air if you need a MacBook Pro, and vice versa.
The $1299 13-inch MacBook Pro with two Thunderbolt 3 ports confuses this equation a little, but we'll be talking about that, and other matters surrounding the new MacBook Air, in the coming days.
How to save on Apple's 2019 MacBook Air
Shoppers can already save on Apple's new MacBook Air, with coupon deals and no interest financing offers available to help spread out the payments over time.
Available savings on each configuration and finish can be found 24/7 in our 2019 MacBook Air Price Guide, so be sure to check it out before making a purchase.
Meanwhile, closeout savings are also in effect on 2018 13-inch MacBook Air models, saving shoppers hundreds of dollars on remaining inventory.