'Sky: Children of the Light' finally reaches worldwide audiences [u]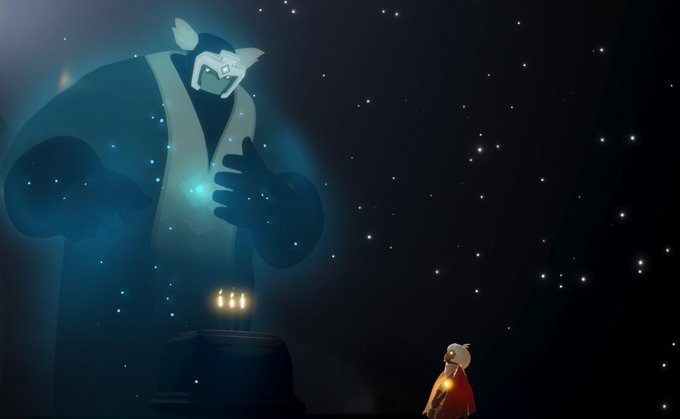 Once a showcase title for the Apple TV, thatgamecompany's "Sky: Children of the Light" is now finally in wide release, including the U.S., though only for iPhones and iPads. [Updated with Apple TV delay]
Players become one of the game's namesake children, exploring seven realms as they work to solve puzzles and return fallen stars to their constellations. Later expansions will include new realms and seasonal events.
The title is highly focused on its social aspects, the idea being that people will run into each other in the world and team up for exploration, saving spirits, and finding treasure. Players can customize their characters, gift each other candles, and even create music.
The game is free to play, but does offer a range of in-app purchases ranging from $0.99 to $49.99, such as bundles and season passes.
"Sky" first premiered during Apple's September 2017 press event, when it was used to demonstrate the power of the Apple TV 4K. It arrived in the Philippines in December that year as "Sky: Light Awaits," but then saw its rollout slow to a crawl. In June 2019, thatgamecompany announced July 11 as a global launch date — a last-minute delay pushed the timing to July 18. The app is out in the U.S. despite it being the 17th as of this writing.
iPhone and iPad owners must be running iOS 9 or later. The Apple TV version will be available "at a later date," thatgamecompany told AppleInsider.