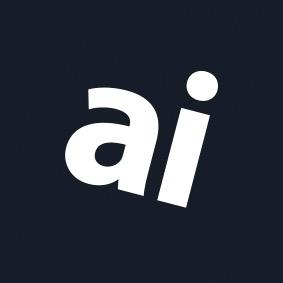 Why you can trust AppleInsider
Review: Mophie Juice Pack Air for iPhone XS, iPhone XS Max, & iPhone XR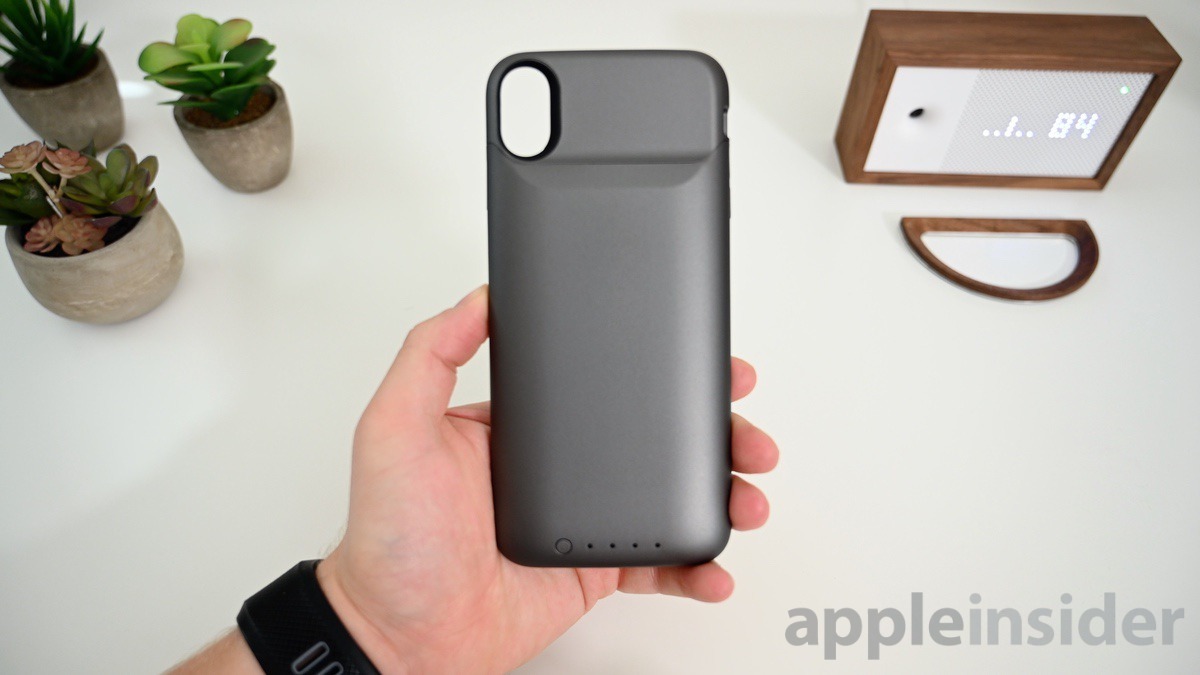 Mophie Juice Pack Air (2019)
4.0 / 5
---
Mophie's popular Juice Pack Air has been updated for the iPhone XS, XS Max, and XR giving users of Apple's latest phones the ability to charge over Lightning or wirelessly.
Another battery case
People have a love-hate relationships with battery cases. One one hand, they add bulk to their sleek iPhones yet on the other they extend the battery significantly which is crucial for actually using the phone in the first place.
Mophie has always seemed to lead the game in battery cases with protective and sleek designs for ages. Juice Pack Air for the iPhone XS, iPhone XR, and iPhone XS Max builds upon that, but doesn't change all that much from previous iterations.
The new case wraps your phone its in entirety minus the display. This provides complete protection, including a lip along the front edge should your phone fall face-down.
To disassemble the case, Mophie has a custom mechanism that can be a bit funky to use, but holds the case together securely and resists breakage with a two-piece design.
Features
This case charges itself — and your iPhone — over both Lightning or Qi wireless. There is an MFi certified Lightning port on the bottom of the case that passes through the power and a Qi coil on the back allows it to work with any wireless charger.
One downside is that it only supports wireless charging at 5W which, if like the Juice Pack Access, is due to heat constraints more than anything.
Apple's Lightning here allows us to continue to charge the case and the iPhone with the same cable rather than trucking around a wireless charger or USB-C/Micro USB cable in tandem with the Lightning cable.
A polarizing feature we see with Mophie, and all other battery cases from third-parties, is the button to turn it on located on the back.
The case doesn't simply activate and deactivate when necessary like Apple's own case but only turns on when the user presses the button. While we are mentioning it, the button also lights up a series of LEDs that each represent 25-percent of the remaining battery.
Personally, we prefer Apple's design of just automatically charging the phone rather than needing to manually turn it on. Apple's case will intelligently charge your phone when it needs it and will always prioritize the phone's battery over its own.
Conversely, Mophie needs to be turned on which can be bad if you happen to forget to hit that button or should that button fail in the future. While we aren't a fan of it, many people prefer it this way.
Our biggest issue with the Juice Pack Air — and this isn't Mophie's fault — is that audio is not supported through the Lightning port. That means headphones nor CarPlay will function. The only case that is capable of that is Apple's own Smart Battery Case so if that is a killer for you, it is best to look elsewhere.
Mophie claims the battery in the Juice Pack Air will prolong your iPhone's usage time to "35 total hours" which is up from the 25 hour guidance Apple gives for maximum talk time. Going by that, we see about a 40-percent increase in usage time.
This is hard to actually test based on a user's phone, the OS, and what apps are being used. We did get a fair amount of extra usage from our device, prolonging it more into the evening than usual with casual use.
Air or Access
A key difference between the two is that the Access variant had an exposed bottom and was powered up wirelessly or USB-C.
Some users prefer the Access case because you can connect Lightning directly which also allows headphones and CarPlay to function. It also provides the most amount of versatility with Lighting, USB-C, or Qi being possible inputs to power your phone.
That does, however, offer less protection and requires USB-C or Qi to charge the case itself.
These are tradeoffs and we can see how users will gravitate to one option over the other based on their use.
The Mophie Juice Pack Air is a solid battery case for the iPhone XS, iPhone XS Max, and iPhone XR though the lack of passthrough audio can certainly be a deal-killer for some. Apple's silicone is a bit easier to hold than Mophie's polycarbonate and doesn't show scratches. but the color options with Mophie are great for those who want a bit more style.
Rating: 4 out of 5
The new Mophie cases are available now in black, red, rose gold, and graphite for the iPhone XS and iPhone XS Max and in black, red, and blue for the iPhone XR. No matter color or size, the Mophie Juice Pack Air will run you $99.99 on Amazon.