Apple earns $53.8B in revenue in record-setting third quarter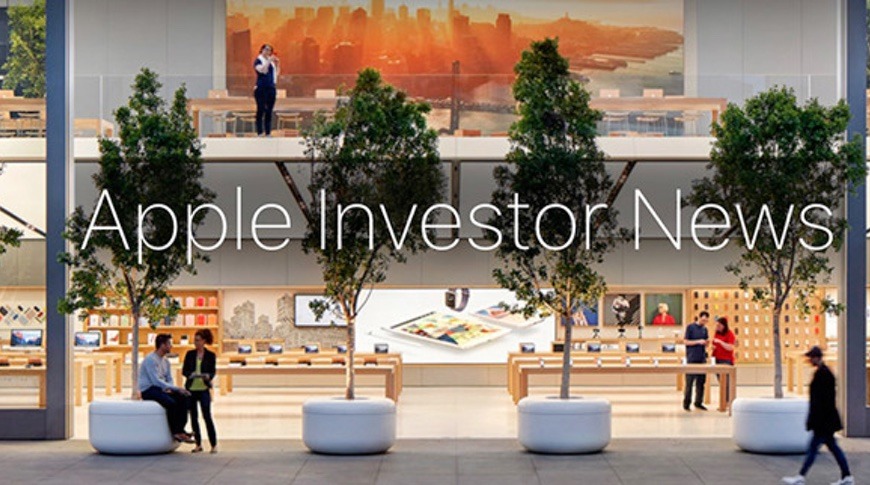 Apple earned $53.8 billion in revenue during its third fiscal quarter of 2019, according to financial results the iPhone maker revealed on Tuesday, with services again making big gains to reach another all-time high.
For the quarter ending in June, Apple's revenue of $53.8 billion is up 1% year-on-year from the same quarter in 2018, which saw revenue of $53.3 billion. As expected, the earnings are within the company's forecasted range of between $52.5 billion and $54.5 billion issued in the Q2 results, and is relatively in line with the predictions of Wall Street analysts.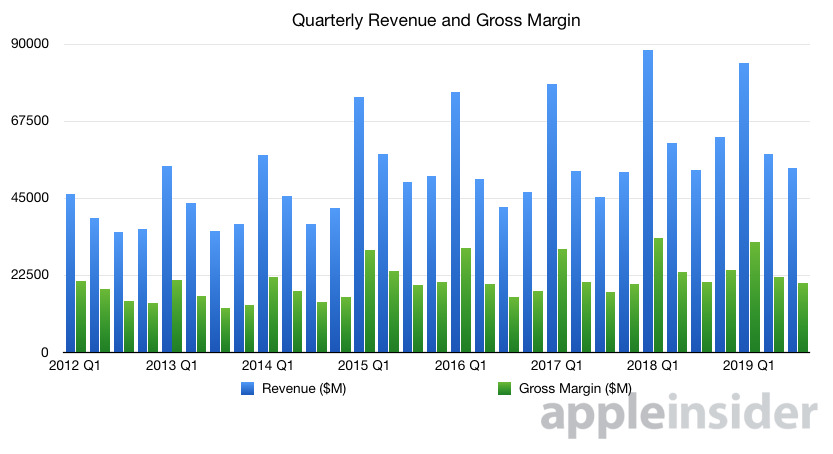 "This was our biggest June quarter ever — driven by all-time record revenue from Services, accelerating growth from Wearables, strong performance from iPad and Mac and significant improvement in iPhone trends," said Apple CEO Tim Cook. "These results are promising across all our geographic segments, and we're confident about what's ahead. The balance of calendar 2019 will be an exciting period, with major launches on all of our platforms, new services and several new products."
Revenue derived from iPhone sales is $26 billion, down from $29.9 billion for the quarter last year, though due to Apple's change in reporting to no longer report units shipped, it is unclear if it is from a change in shipment quantities or from an altered average selling price. The iPad earned $5 billion, up from $4.74 billion a year ago, while Mac revenue of $5.8 billion is up from $5.3 billion seen in quarter three 2018.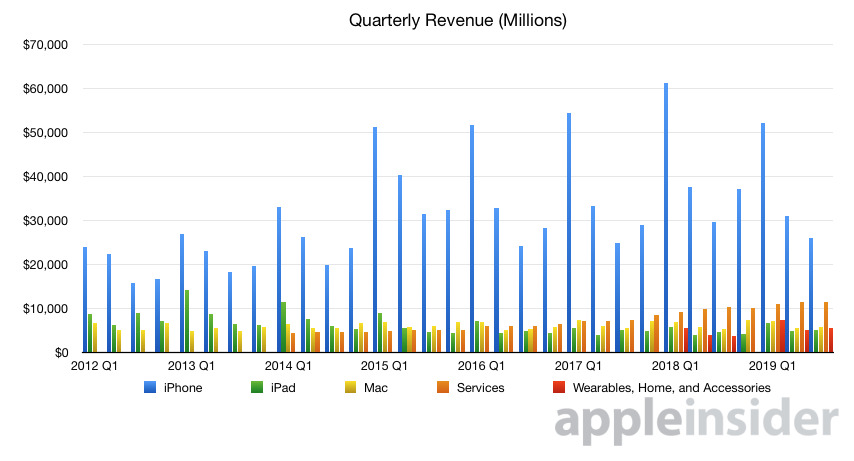 The "Wearable, Home, and Accessories" category reports net sales of $5.2 billion, up significantly from $3.7 billion one year prior. Services, a very reliable growth area for Apple, brought in $11.5 billion in revenue, up from $9.6 billion for the same quarter last year.
For the fourth quarter, Apple's forecast is for revenue between $61 billion and $64 billion, with a gross margin between 37.5% and 38.5%. Operating expenses for the period are anticipated to be between $8.7 billion and $8.8 billion.