President Trump threatens 10% tariff on $325B of electronics starting Sept. 1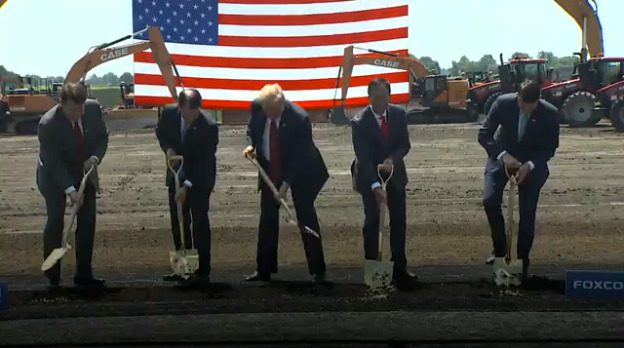 AppleInsider is supported by its audience and may earn commission as an Amazon Associate and affiliate partner on qualifying purchases. These affiliate partnerships do not influence our editorial content.
In the latest chapter of the ongoing trade war, President Donald Trump has threatened to levy a 10% tariff on electronics from China, including most of Apple's product line, in retaliation for moves by the Chinese government.
In a series of Tweets on Thursday afternoon, President Trump promised the tariffs on the goods. China has apparently not made good on promises to buy "large quantities" of US agriculture, forcing the move by the US.
Our representatives have just returned from China where they had constructive talks having to do with a future Trade Deal. We thought we had a deal with China three months ago, but sadly, China decided to re-negotiate the deal prior to signing. More recently, China agreed to...

— Donald J. Trump (@realDonaldTrump) August 1, 2019
The tariffs aren't the 25% that the president said that he would apply in May, but ultimately weren't applied. Tariffs aren't absorbed by companies like Apple, Sony, Microsoft and others, nor are they paid by Chinese companies. Instead, companies impacted by these tariffs, including Wal-mart, have historically passed the costs on to US consumers of the goods.
President Trump has often requested US companies return manufacturing to the US, instead of performing it in China. There doesn't appear to be much movement in that direction, as the Foxconn continues to scale back plans for Wisconsin.
A slight nod in that direction was made by Apple CEO Tim Cook during Tuesday's earnings announcement conference call. When asked about the China supply chain and tariffs, Cook said that Apple wanted to continue to make the Mac Pro in the US.
"In terms of the exclusions, we've been making the Mac Pro in the U.S. and we want to continue to do that," Cook said, "so we're working and investing currently in capacity to do so, because we want to continue to be here."
All signs point to the "iPhone 11," at least the early run of the Mac Pro, and the rest of Apple's product line for the foreseeable future being assembled in China. Cook has spoken on the value of Chinese assembly to Apple and other tech companies before.
"The popular conception is that companies come to China because of low labor costs. I'm not sure what part of China they go to, but the truth is China stopped being the low labor cost country years ago," Cook said in an interview in 2017. "That is not the reason to come to China from a supply point of view, the reason is because of the skill."
More than a decade ago, Steve Jobs also famously said that "American manufacturing jobs are not coming back."