Apple to sell new Mophie multi-device wireless chargers [u]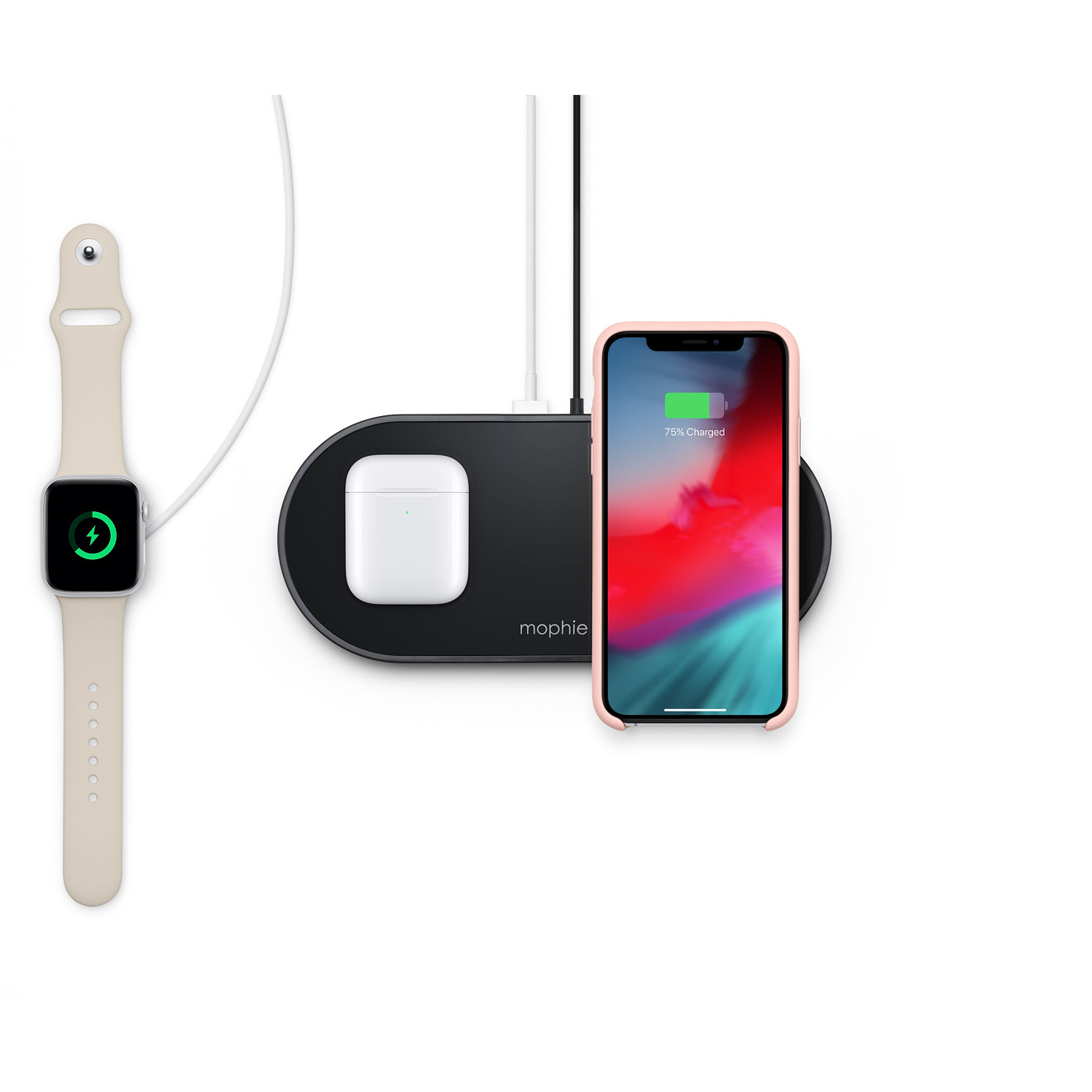 Apple appears set to start sales of two new multi-device Qi wireless chargers from Mophie in its retail and online stores.
Sales of two new unreleased Mophie devices appear ready to kick off in Apple Stores as listings popped up on the company's localized Spanish site this week.
The first of the two chargers is a dual charger capable of charging two devices at up to 7.5W — the max for an Apple device — wirelessly. It also has a USB-A output which can be used to charge a third device, such as an Apple Watch.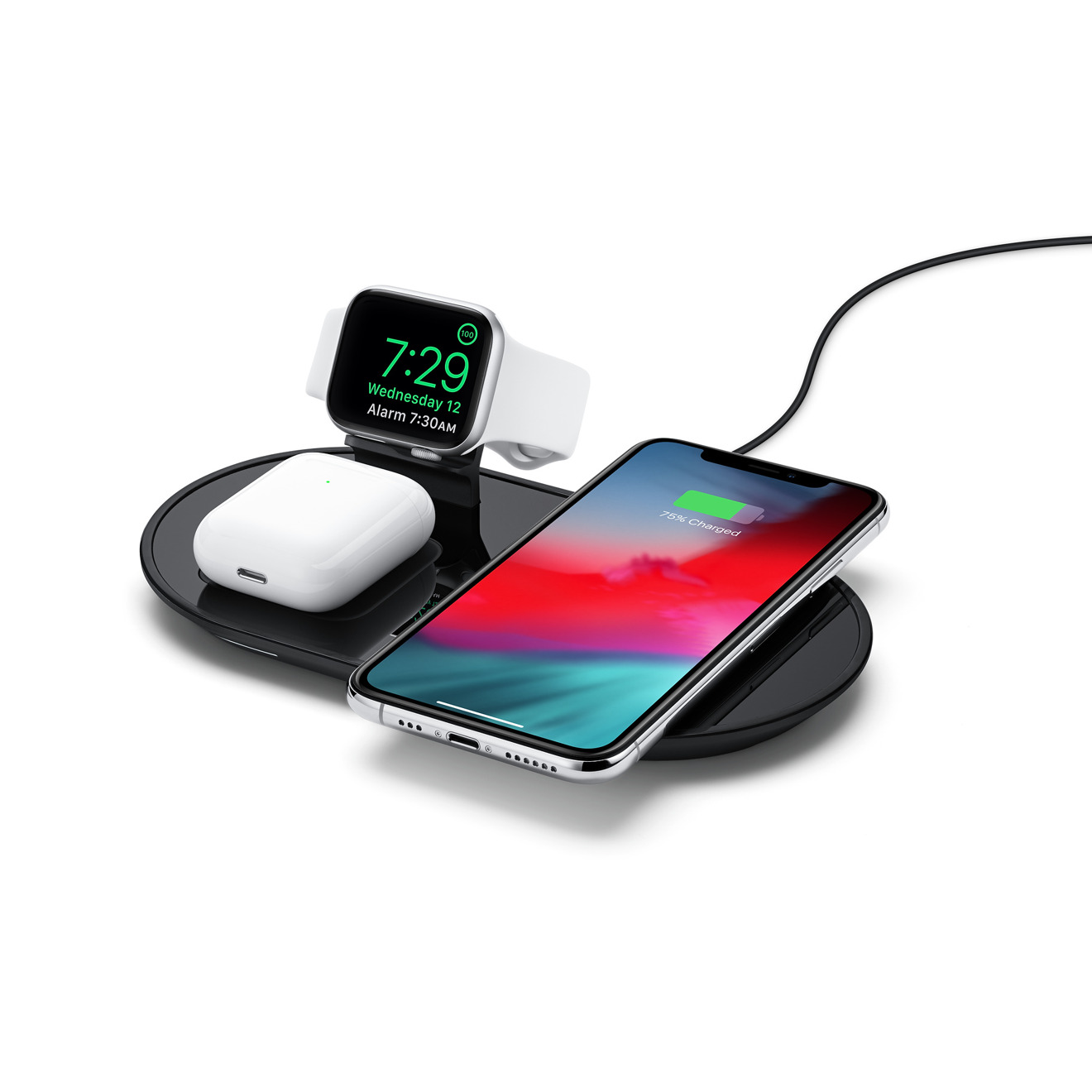 The second is a three-device charger with a similar aesthetic, though it tacks on an integrated Apple Watch charging puck instead of a USB port.
These are by no means the first multi-device chargers to hit market, but are the first 3-in-1 and dual charging devices to be carried by Apple.
The start to sales follows the ultimate demise of Apple's own wireless charging pad, AirPower. No other company has yet to release a true AirPower alternative, which appeared to rely on an array of cooperative flux generators controlled by software to create a free-placement charging surface.
Update: Mophie's new chargers are now available through Apple's online and brick-and-mortar stores in the U.S. and Mophie.com. The three-device model arrives on Aug. 13. The Dual Wireless Charging Pad will retail for $79.95 and the Wireless Charging Pad is set for $139.99.