Review: The BenQ EL2870U monitor is an inexpensive gateway into 4K & desktop HDR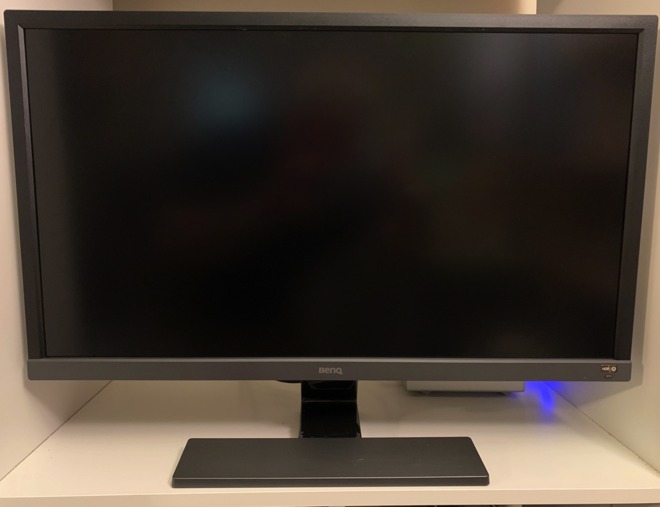 ---
AppleInsider may earn an affiliate commission on purchases made through links on our site.
Thunderbolt displays are great and incredibly flexible, but are generally overkill for users just looking for 4K. Ostensibly aimed at gamers, the BenQ EL2870U 4K display is an affordable 4K display with good video connectivity options.
As the years have gone on, we've progressed from tiny cathode ray tubes, to bigger ones. Along the way, LCD interjected itself and was predominantly used for laptops at first, but as time wore on, and costs improved for consumers, the technology has is now dominant in the marketplace.
But, as the market has shifted away from desktops to laptops, we're back to small primary displays for our computers. Fortunately, it's easy to have a big LCD monitor at home for a fraction of the space and weight that it used to take.
Monitor shoppers are greeted by a wide range of prices and specifications. Apple's 6K Pro Display XDR sells for $4999. LG's UltraFine 5K retails for $1299, and the smaller 4K version sells for $799. But, 4K doesn't have to be super-expensive.
BenQ has been cranking out monitors for years. And, with Thunderbolt 3, it's easy to use one of their displays on a modern Mac. The BenQ EL2870U is no exception.
By the numbers
Before we start talking about real-world performance, talking about the specifications helps to give a better picture of what we're looking at.
The BenQ EL2870U uses a 28-inch TN panel capable of 10-bit native color depth. The backlight is W-LED edge-array. It is technically an HDR10 display with a button on the front to toggle it on and off — but more on that in a bit.
Resolution is up to 3840x2160 and it can run at up to 60Hz, with explicit 24Hz support. This gives the display a pixel density of 157ppi — not the same as the 15-inch MacBook Pro at 220.
The display has a 1000:1 native contrast ratio, and a brightness of 300 nit as compared to the 500 nit that the 15-inch MacBook Pro boasts. The speakers are adequate for system beeps, but at 2W per speaker and no air chamber to speak of, you don't want to use them for anything beyond system sounds, and maybe not even then.
Connectivity is provided by a pair of HDMI 2.0 ports, a single full-size DisplayPort 1.4 port, and a headphone jack for external speakers.
The display has standard bezels for this price class, about 3/4 of an inch on the sides, and a full inch on the bottom.
Unlike others in the class by Samsung and similar manufacturers, it does have holes for a 100mm VESA mount. It has a very small pitch on the display mount, up to about 5 degrees forward, and about 10 degrees backward. There is no height adjustment capability.
The power supply is internal, so no power brick here.
That HDR toggle button
The BenQ EL2870U will tell you with an on-screen pop-up if it has an HDR signal. You tap the one dedicated HDR mode button, and you're good to go — in theory.
There is an HDR "spec." In televisions, the UHD alliance required LCD to produce more than 1000 nit peak brightness, and this is not that. But, this is also not a television viewed from six feet away or more.
There's not a lot to it, here, though. In our testing, we went from a brightness of about 281 nit in non-HDR mode, to about 335 with the HDR mode toggled.
In the interest of testing, we watched a series of HDR-10 videos from our Apple TV, and a Blu-Ray player. HDR-10 Titles watched on both delivery platforms included "Bad Times at the El Royale," "Bohemian Rhapsody," and "The Shape of Water."
Blu-Ray HDR-10 content included "Planet Earth II" — as the Apple TV version isn't even in 4K.
There is a barely perceptible difference in overall video quality between the Apple TV content and the Blu-Ray presumably because of bitrate differences, amplified because we're viewing at about two feet away from the screen. In regards to HDR-10 or not, you can just see the difference between the two on the display. While there isn't a ton of difference between HDR and non, it is there — and if you work or play on this monitor in a dim or dark room, the difference is more notable.
But, in an office with standard lighting or sunlight, it doesn't make much of a difference.
Blue light & environment sensing
Altering the color balance on a display for blue light protection is a polarizing topic. If you need color fidelity, then you don't use it.
The BenQ EL2870U has Brightness Intelligence Plus and Eye Care functions. The former uses a small sensor to evaluate the room's lighting, and will adjust the color temperature. The Eye Care feature uses a similar system to reduce blue light coming off the monitor.
As a general rule, it's hard to recommend either feature if you're creating graphical content, but do use at least the Eye Care feature if you're consuming. Regardless, both features are easily switchable with the on-screen display buttons underneath the lower right-hand bezel.
Connectivity
This is not a USB-C display, it won't power a connected MacBook Pro or iPad Pro without some help — but it is easy enough to connect. We recommend one $18 USB-C to DisplayPort cable if you don't need charging and a different $26 cable if you do, for no other reason than to leave the HDMI ports for other devices, like an Xbox One, a gaming PC or similar.
About that Xbox One or connecting to a PC with an AMD card — while not important for Mac users, the display supports AMD FreeSync. What this practically means is that the monitor isn't stuck on a 60Hz refresh. If the computer dips below 60Hz in a graphically intense scenario, the monitor will adjust on the fly, preventing vertical sync tearing, or other artifacts.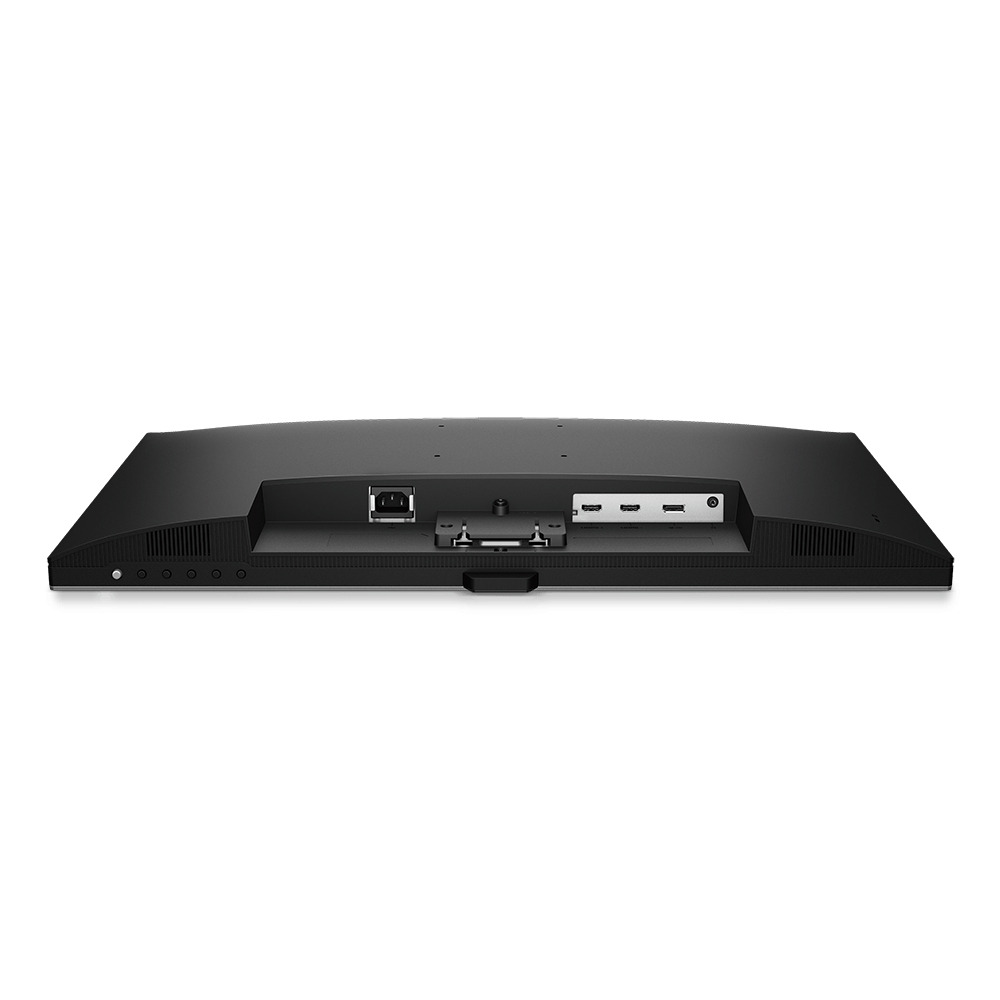 And, in regards to that gaming, BenQ advertises a 1 millisecond response time. This is good, but it is not the same as input lag induced by a combination of monitor response time and connectivity to a host device. Out of curiosity, we borrowed a tester, and found the average input lag across a few platforms directly connected to the monitor to be around 7 milliseconds — which is good for 4K, and excellent for a monitor in this price range.
Realistic expectations
The BenQ EL2870U not a substitute for the Pro Display XDR, or a high-end reference display, nor is intended to be. It also can't quite stand up to the new version of LG's UltraFine 4K on features or specs, but for the price of one of those, you can have two of these. It doesn't have the same pixel density as the MacBook Pro Retina display — but how much of a difference that makes varies very much user to user. For this and a few other reasons, for Mac users, the BenQ EL2870U gets a 3 out of 5 ranking, and a bit higher if you're Windows-centric with an AMD video card.
What it is, is an inexpensive gateway into 4K, and a toe-dip into HDR desktop monitors. The BenQ EL2870U is a lot of monitor real estate, at a captivating price, with decent color reproduction. And, it has ports that other Mac-centric displays don't have to make it easier to goof off with when working hours are done.
Apple is adding 4K HDR movie playback to macOS with Catalina in the fall, something that has been lacking to this point. The BenQ EL2870U is a good way to see if you want to spend a lot more money in the future on not just HDR content, but higher-end equipment at some point as well.
The BenQ EL2870U retails for $349, but is generally found on sale at Amazon for around $300. And, from a value perspective, this makes a big difference in regards to our thoughts on the total package.
While we've already been using the display for about four months, we're going to continue to evaluate the BenQ EL2870U going forward, to see how well it stands up to day-to-day usage.