T-Mobile and AT&T partner to battle robocalls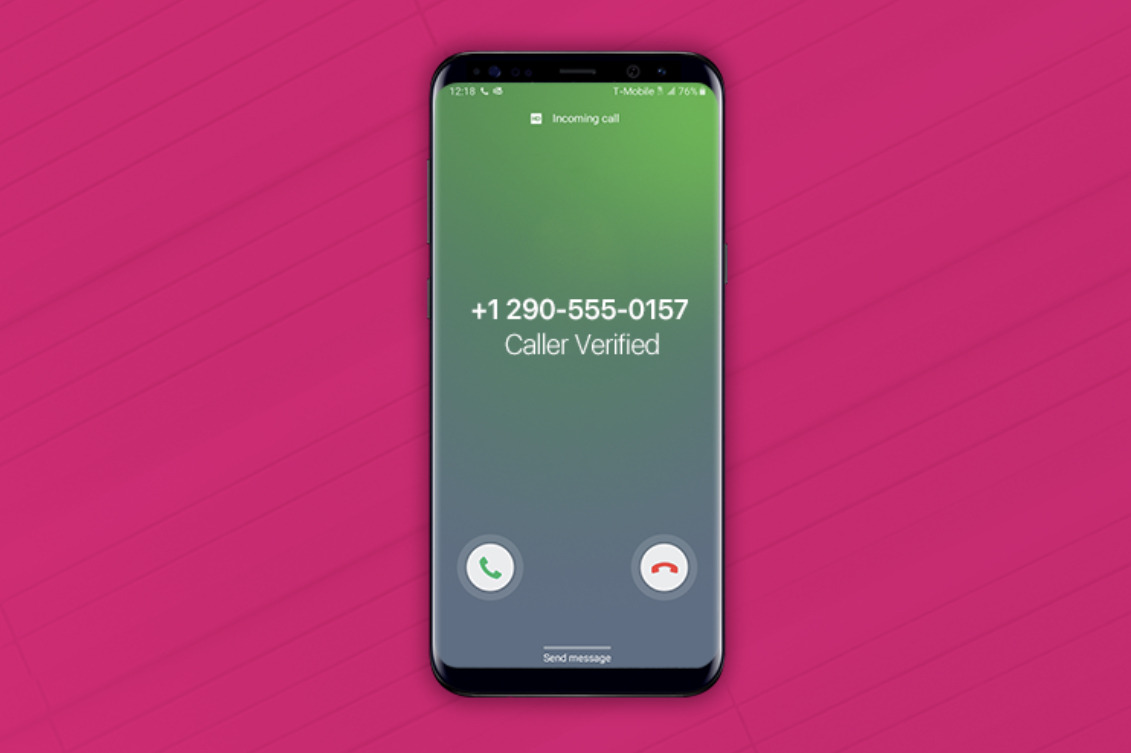 AT&T and T-Mobile have announced a new partnership designed to thwart robocalls by authenticating incoming calls across both networks.
Based on SHAKEN/STIR standards, the cross-network call authentication feature went live on Wednesday, with customers on T-Mobile or Metro by T-Mobile seeing incoming calls from AT&T customers labeled as "Caller Verified." The same goes for AT&T devices receiving a call from a user on T-Mobile's network.
To date, this verification feature is supported by a dozen Samsung and LG devices, with more to come. Currently, iPhones don't support the feature.
It is important to note that while authentication informs users who is actually calling, it does nothing to actually reduce or block the number of spoofed calls. Further, the feature is not yet compatible with other networks, meaning a call from a Verizon customer will appear identical to a robocall.
The new partnership is a first step in the carriers' plans to cut back on robocalls as recommended by the FCC. The FCC has called on carriers to implement SHAKEN/STIR standards so users know that an incoming call is actually from the number that appears onscreen.
T-Mobile was the first major carrier to implement the SHAKEN/STIR standards, offering support for its own customers since the beginning of 2019. It later rolled out integration with Xfinity land lines in April.
The FCC just passed new rules of its own that help battle foreign robocalls in an extension of the Truth in Caller ID act of 2009, which enables the body to prohibit spoofing in text messages, foreign robocalls and "additional types of voice calls" including one-way VoIP calls.