FCC adopts new rules to battle foreign robocalls, spoofed texts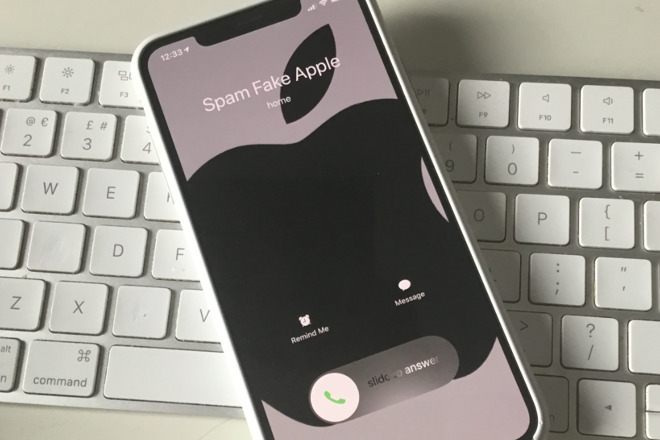 The U.S. Federal Communications Commission on Thursday voted to adopt an expanded set of rules that will enable the agency to more vigorously pursue international robocallers and bad actors sending spoofed text messages.
An extension of the Truth in Caller ID Act of 2009, today's newly adopted set of regulations (PDF link) brings FCC oversight in line with powers outlined in the Ray Baum's Act in 2018.
Specifically, today's action expands the Truth in Caller ID Act to cover international calls and texts, with the FCC now able to prohibit caller ID spoofing in text messages, foreign robocalls and "additional types of voice calls" including one-way VoIP calls. Prior to the Ray Baum's Act, FCC jurisdiction was restricted to domestic callers using spoofing methods with an intent to defraud, the agency said.
Caller ID spoofing has become an increasingly prevalent annoyance in the U.S. and abroad. Malicious actors spoof, or purposely manipulate, their originating phone number to make it appear as though they are calling from a trusted corporation or entity. Recipients, lulled by a false sense of security, are left vulnerable to a variety of dangerous scams.
"Whether it's neighborhood spoofing, which makes it look like an incoming call is from a local number, or spoofing the number of a company or government agency that consumers know and trust, scammers continue to hide behind spoofed numbers to deceive and defraud American consumers out of money and personal information," FCC Chairman Ajit Pai said in a statement, as reported by CNET. "Today, we rely on new authority provided by Congress in Ray Baum's Act to update our rules to cover these additional forms of spoofing."
Today's vote is part of a wider effort to combat malicious spoofing and robocalling. In what is characterized as a "multi-pronged approach," the commission has urged service providers to institute an authenticated caller ID network dubbed SHAKEN/STIR, pushed carriers to offer standard robocall blocking services and authorized a central database in an effort to reduce calls to reassigned numbers.
Most recently, the U.S. House of Representatives last week passed the Stopping Bad Robocalls Act, which seeks to end spam phone calls by leveling business requirements on carriers and enhancing FCC authority over offenders.
Apple, too, is working on technology to thwart spam calls. When the company's iOS 13 operating system rolls out this fall, iPhone users will gain access to a Siri-powered feature that weeds out and silences calls from unknown numbers, sending them directly to voicemail.