Apple demands review of Red's Rawcode format patent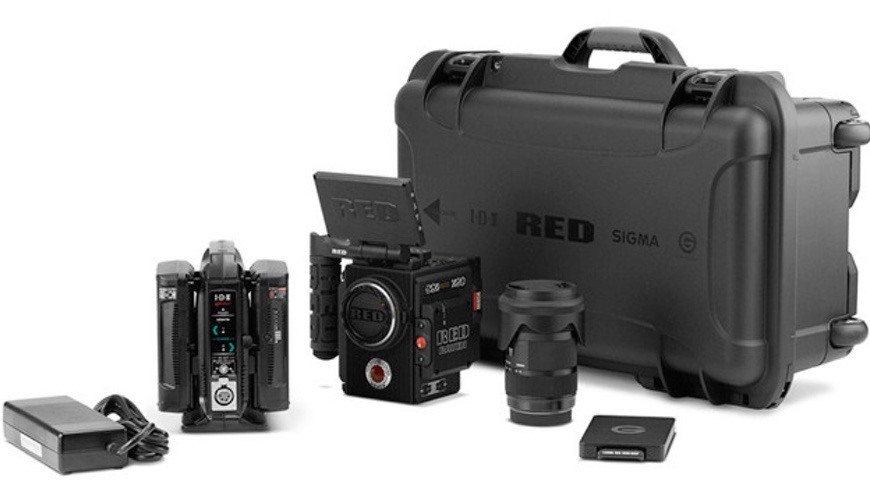 Apple has requested for a review to potentially invalidate a patent owned by high-performance camera maker Red relating to its proprietary Rawcode RAW recording format, a legal argument that could enable Apple to use Rawcode in its products without paying a licensing fee.
Filed on May 6, the petition from Apple to the Patent Trial and Appeal Board of the U.S. Patent and Trademark Office calls for an Inter Partes review of patent number 9,245,314 titled simply "Video Camera."
The patent largely describes a camera that can "capture, compress, and store video image data in a memory of the video camera, but really it pertains more to Rawcode, Red's format for holding RAW footage, unprocessed imaging data from the sensor. Apple believes that some of the claims of the patent are "unpatentable," and that the patent itself should be invalidated.
Apple's arguments start with how the patent does not provide "written description support" for some claims, such as the disclosure of "outputting the raw mosaiced image data at a resolution of at least 2k and at a frame rate of at least about 23 frames per second." While the patent describes decompression and demosaicing algorithms, it "does not disclose image resolution or frame rate parameters, let alone a camera system capable of meeting such parameters."
There is a lack of description of "mosaiced" image data, with it only referencing "demosaic" and other tenses of the term. There is also the argument of "Demosaiced Motion Video Data" being undefined properly, and the meaning of "Substantially Visually Lossless."
The patent describes the memory device for the last phrase to be "sufficiently large to store image data from the compression module corresponding to at least about 30 minutes of video at 12 megapixel resolution, 12-bit color resolution, and at 60 frames per second."
Apple notes there is no mention of the capacity of memory required for such a device, but based on the mention of a "compression ratio of at least six to one," the company reckons there needs to be a total memory capacity of 324 gigabytes, a considerably high amount of data from the time of the patent's creation.
Speaking to NewsShooter, Red Digital Camera president Jarred Land advised "This is standard operating procedure for patent holders. It's not the first time someone has challenged the Redcode patents and each time our patents have held fast. Red fully anticipates its patents will be held valid again."
Land also insisted "We have a fantastic relationship with Apple and as they publicly announced in June we continue to work on incredible things with them. "
The invalidation of the patent would provide a number of benefits to Apple, including being able to effectively use aspects of Rawcode in its products, or in its entirety, without paying a licensing fee to Red. It is also plausible that the patent review request is in response to legal action from Red against Apple, possibly over the iPhone maker's ProRES RAW format.
The exact reason for Apple's review request may not necessarily be known until more legal activity between the two companies comes to light.
Apple has previously sold Red camera bundles in its stores, with the 2017 Red Raven camera kit including the Raven camera body and everything needed to produce cinematic video for $15,000.