'iPhone 11' camera & new 'A13' chip element will provide far better photography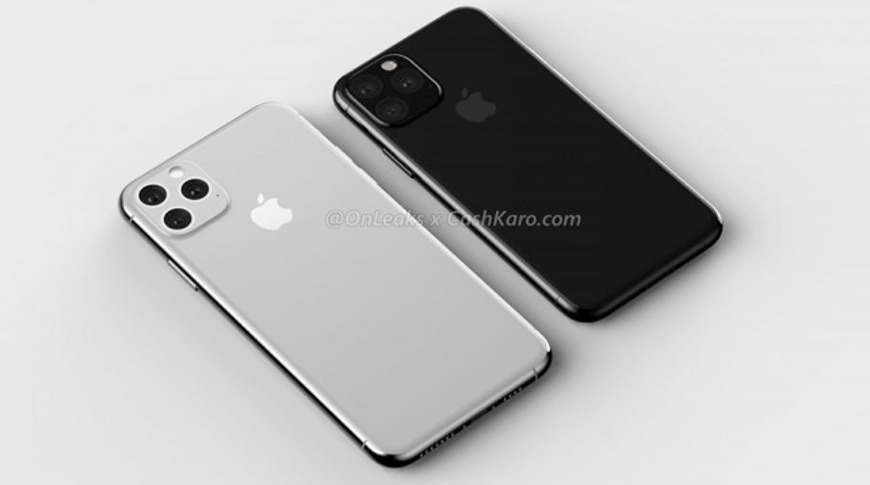 A new "iPhone 11" rumor roundup has been posted mostly repeating what has been said before — but Bloomberg's Mark Gurman is predicting big improvements from the triple lens camera for photographers and videographers.
Bloomberg's Mark Gurman has published his latest predictions for Apple's fall event that we expect is on September 10. Much of what Gurman has summarized on Thursday morning has been long-rumored and predicted by others well prior to Thursdays posting. However, a few new details are presented.
"iPhone 11"
While the Bloomberg piece discusses the three-lens camera system on the back of the phone, the report suggests there is new software to automatically correct a combined photo from the lenses, and improvement in low-light environments.
The three-lens system is also predicted to have "significantly upgraded video recording capabilities. Gurman suggests that there is a new feature that allows live retouching, and effect insertion as the video is being recorded, instead of the user applying the effects after the video is shot.
Apple's "A13" processor is said to have a new element called the "AMX" or "matrix" internally. This new component is predicted to be some form of math co-processor, postulated to help with augmented reality applications and other computer vision tasks.
Gurman also predicts better water resistance and updated OLED screens without 3d Touch and relying on Haptic Touch instead. The report also reiterates rumors of a second back camera on the iPhone XR replacement, "Pro" branding, and a return to a matte finish on some models.
iPad Pro and entry-level iPad
There isn't a design change expected for an iPad Pro. However, Thursday's report expects similar upgrades to the camera and processor to what the iPhone is expected to have.
On the other hand, the entry-level iPad is expected to grow to 10.2 inches. This is not the first time that this has been suggested, however.
The Mac, and other products
Gurman's report brings nothing new to the table for the rest of the product lineup. The Bloomberg report reminds readers that the Mac Pro is coming, and a 16-inch MacBook Pro is likely, but doesn't discuss the rest of the product lineup at all. Also not discussed is when the new MacBook Pro will be announced, or when the Mac Pro will start to ship to users.
Big changes to the Apple Watch lineup aren't predicted in the report, with him reiterating the previous discovery of ceramic and titanium models to the iPhone. Gurman expects a "muted" discussion at Apple's fall event, focusing mostly on watchOS 6.
Also repeated is the likelihood that Apple is working on new AirPods and a less expensive HomePod. Like most of the other rumors surrounding the AirPods and HomePod refresh, Gurman predicts that these will ship in 2020.