Tim Cook acquires $115M in vested Apple stock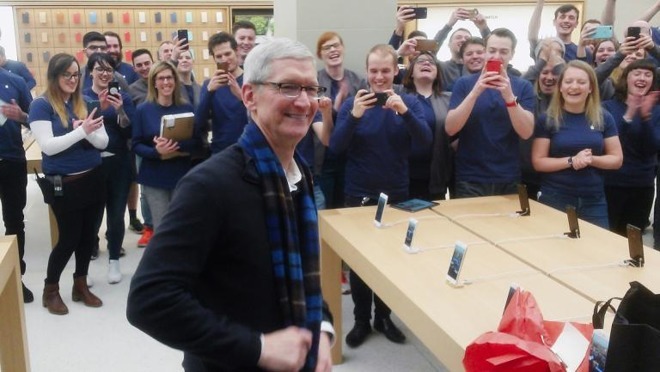 AppleInsider is supported by its audience and may earn commission as an Amazon Associate and affiliate partner on qualifying purchases. These affiliate partnerships do not influence our editorial content.
Apple CEO Tim Cook last week saw 560,000 restricted stock units vest on schedule, half of which were comprised of performance-based incentives earned for successfully leading the company to significant profit over the past three years.
Cook's latest stock award of 560,000 RSUs was granted on Saturday, with the executive satisfying both time- and performance-related goals laid out by Apple's board of directors, according to a U.S. Securities and Exchange Commission filing. The granted stock was worth just over $114 million at the end of trading on Tuesday.
As usual, 294,840 shares were withheld by Apple to comply with statutory tax regulations on vested RSUs. The remaining 265,160 stock units were sold in three batches on Monday through multiple trades averaging between $205.75 and $207.13, pursuant to Cook's trading plan.
Cook reaped a fully vested award for 2019, meaning he gained 280,000 time-based RSUs and 280,000 performance-based RSUs. Performance RSUs vest relative to Apple's stock performance over a three-year period from Aug. 25, 2016 through Aug. 24, 2019. Since the company's total shareholder return ranked in the top third of firms listed in the S&P 500, the entire 280,000-unit award was granted.
Adjusted for dividends, Apple's starting value was calculated at $108.01, while it ended the evaluation period at $216.24.
Cook has 1,820,000 RSUs remaining in his current award, with 1,120,000 RSUs scheduled to vest in two equal installments on Aug. 24, 2020 and Aug. 24, 2021, contingent on continued employment and AAPL stock performance. A 700,000-unit batch is slated to vest on Aug. 24, 2021.