Apple's 'By Innovation Only' new iPhone event is on Sept. 10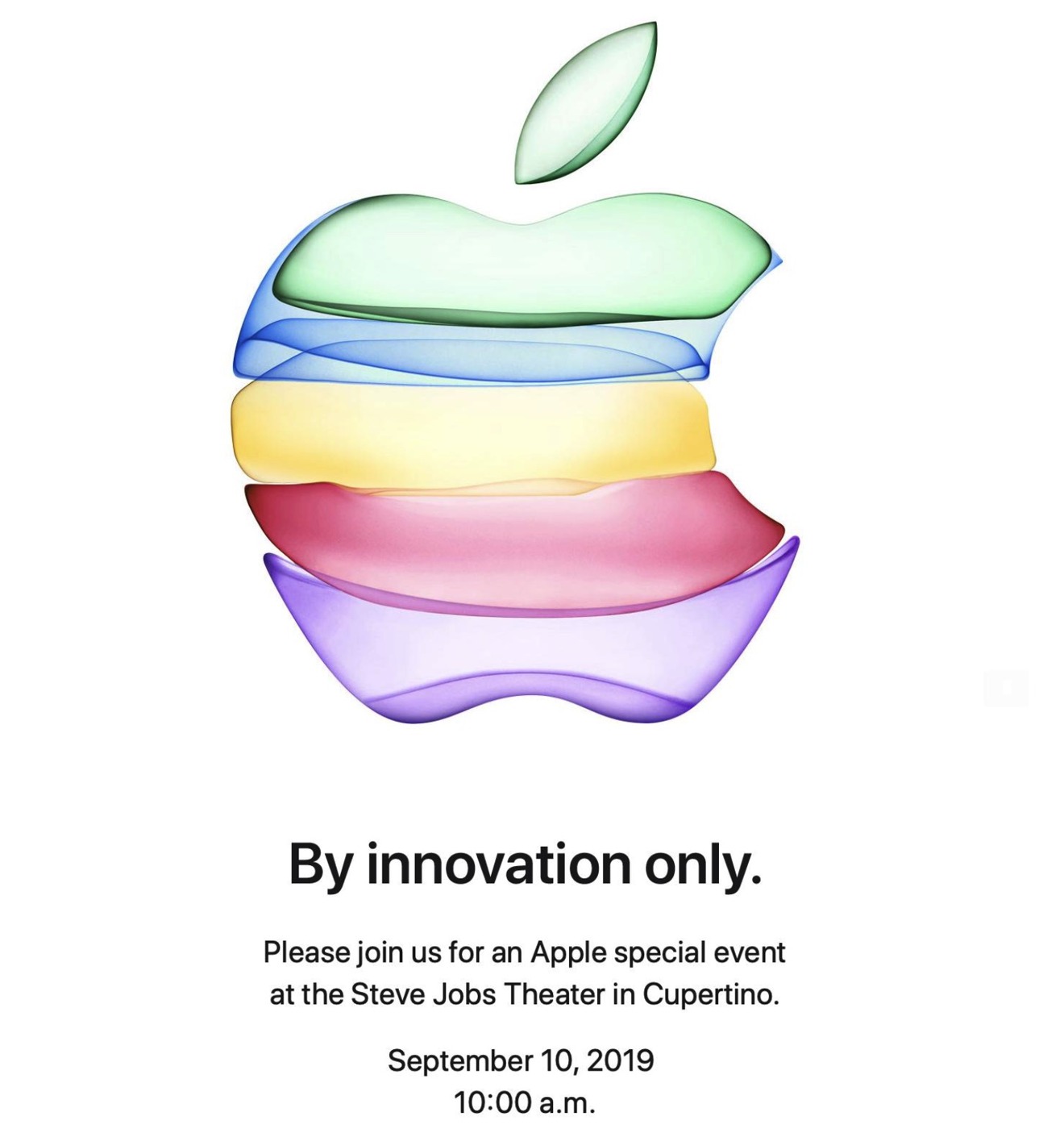 Apple has revealed the date of its annual September event, the venue of the company's refresh of the iPhone product line, with invitations to the media confirming this year's event will take place on Tuesday, September 10.
Members of the media have been informed of an event that will take place at 10 a.m. Pacific time in the Steve Jobs Theater, a building within the Apple Park campus in Cupertino.
AppleInsider will be covering the event live, providing full analysis during and after the event, with particular attention made towards the iPhone launches.
Confirming earlier rumors, this years' event takes place two days earlier than the one held in 2018, which was for the launch of the iPhone XS, iPhone XS Max, and iPhone XR. The event has been a staple of September for the last eight years, starting with the iPhone 5 in 2012, with the launch and release of the new models a regular occurrence that capitalizes on the following holiday shopping period.
Loosely known as the "iPhone 11" collection, this year's models are rumored to consist of three variants, with two premium OLED models accompanied by a third value-oriented LCD version, similar to 2018. Aside from the expected specifications bump, the new models will have one significant change over other versions.
The dominating rumor is that Apple will move to add an extra camera on the rear of each model across the board, bringing the OLED models up to three cameras and the LCD variant up to two. The extra camera is considered to have a wide-angle lens to accompany regular and telephoto versions.
There has been some speculation Apple will add the "Pro" tag to at least one of the models, expanding the branding suffix to its premier product line for the first time. There is also the belief that Apple will include the ability to recharge other devices, possibly wirelessly, remove 3D Touch from all models, and will have a modified mute switch.
Other products like a new iPad Pro family, a budget iPad, and so forth are expected soon. It isn't clear if Apple will just be talking about the iPhone at the event, or hold an event in October like it has done in the past.