Apple eases app notarization conditions ahead of macOS Catalina release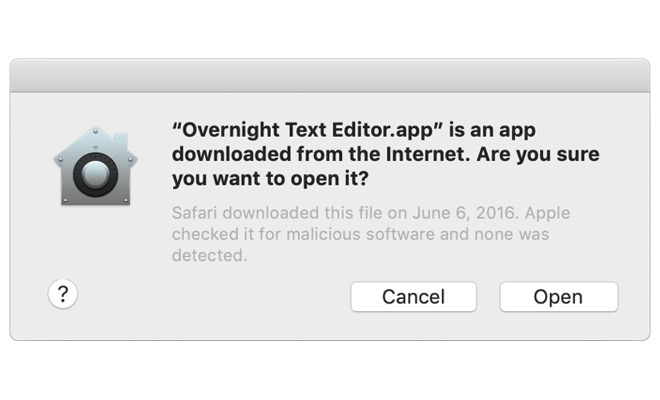 AppleInsider may earn an affiliate commission on purchases made through links on our site.
Apple on Tuesday adjusted app notarization requirements for macOS Catalina ahead of the operating system's launch this fall, saying it will temporarily ease a stringent set of prerequisites as developers work to bring their apps in compliance with the new guidelines.
Outlined in a post to Apple's official developer website, the changes are designed to help developers transition to macOS Catalina's new app notarization policies, while at the same time maintaining a high level of security for end users.
Announced at the Worldwide Developers Conference in June, Catalina will be Apple's first Mac operating system to require app notarization. The stipulation impacts apps distributed outside of the Mac App Store, which must now be vetted by Apple before they are allowed to run on user machines.
In today's post, Apple reminded developers of the pending requirements, but said it will temporarily adjust notarization guidelines in a bid to help developers working to complete what appears to be an onerous task. The relaxation will also protect users who continue to use older versions of third-party software on Catalina, Apple said.
Under the interim terms, Apple will notarize apps that do not have the Hardened Runtime capability enabled, include components not signed by a Developer ID, do not include a secure timestamp with a developer's code-signing signature, was built using an older SDK, or include a "get-task-allow" security entitlement.
The provisional notarization guidelines will remain in effect until January 2020.
Apple's next-generation Mac operating system is anticipated for release this fall, likely after a special media event set for Sept. 10.