Hands on: Razer Arctech iPhone Gaming Case aims to chill your iPhone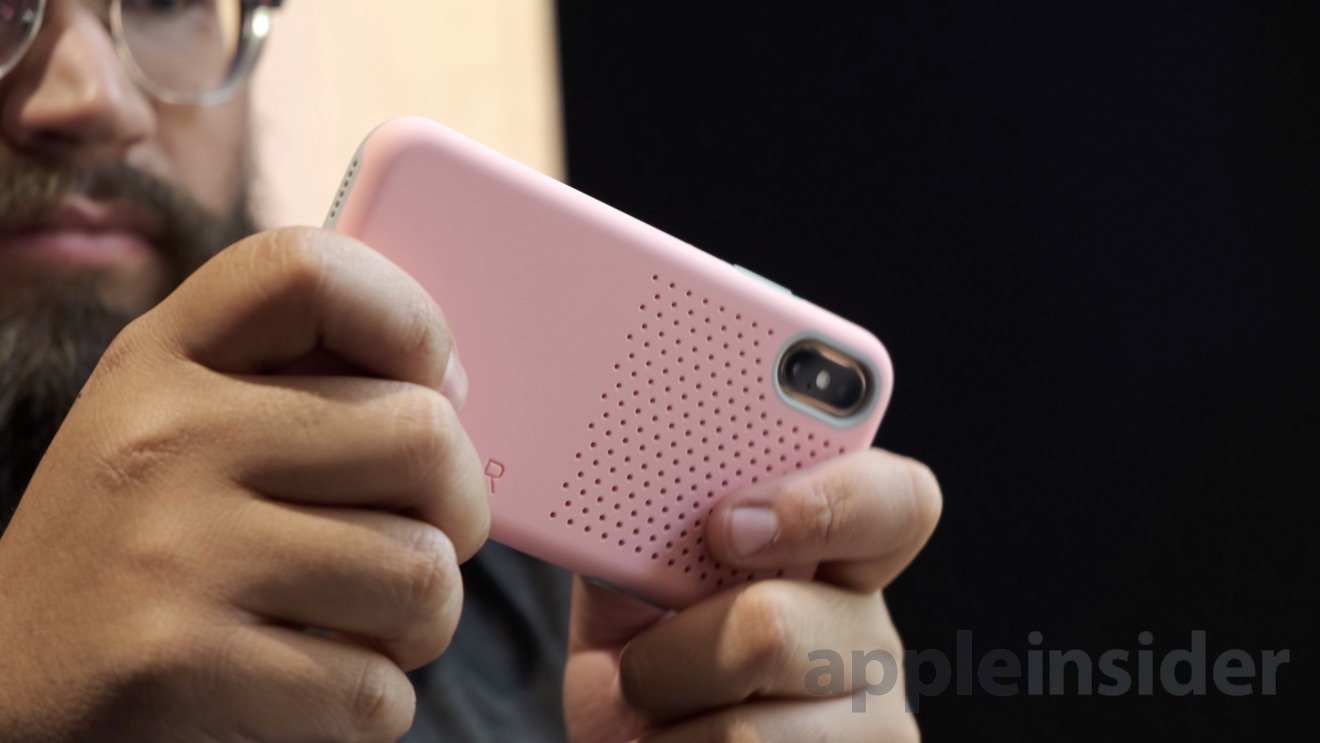 AppleInsider is supported by its audience and may earn commission as an Amazon Associate and affiliate partner on qualifying purchases. These affiliate partnerships do not influence our editorial content.
A couple of weeks ago, Razer invited AppleInsider to check out their new accessory for the iPhone 11, 11 Pro and 11 Pro Max, with the Arctech Gaming Case said to help keep the Apple smartphone from overheating during lengthy 'Fortnite' scrapes.
The Razer Arctech is a gaming case that apparently has advanced cooling technology to help you extend mobile gaming sessions, by preventing your iPhone from getting too hot and throttling in the middle of a game.
According to Razer, the average gaming session lasts a little bit over an hour, and with Apple Arcade coming soon, the game peripheral maker thinks it will drive longer gaming sessions. If you're a fan of using cases on your iPhone, regular cases will trap heat and will end up overheating or throttle your device.
Razer's gaming case will help with overheating thanks to its Thermaphene layer, which collects and transfers heat away from the device. By pulling the heat away, this reduces the chance of throttling.
The case also features a soft microfiber lining to help protect the phone from micro scratches when taking the case on and off the phone, and it also has small perforations to increase airflow to dissipate heat.
We don't have Apple's new iPhones just yet, so we can't really comment and say whether our gaming sessions have gotten better, nor whether our phones stayed cooler versus using an ordinary case. We were able to use our iPhone XS and XS Max with their prototype cases during our short meeting with Razer, but there wasn't enough time to figure out whether these cases actually help dissipate heat or not.
Razer did show us a graph which compares two iPhone XS using their Arctech Pro case versus an ordinary iPhone XS case, running the 3D Mark benchmark for two hours straight, and came away with the Razer Arctech's maximum temperature lowered by 3.7 degrees Celsius.
Once we have Apple's newest iPhone and Razer's new gaming case in our studio we'll do a full review to determine whether it's worth picking these up or not, especially if you're an avid mobile gamer.
Where to buy
These cases are available for purchase now on Razer's website and Amazon, starting at $29.99 for the Slim variant and up to $44.99 for the Pro version.