Kuo: iPhone 11 & Pro having strong launch, Apple will sell 75M iPhones in 2019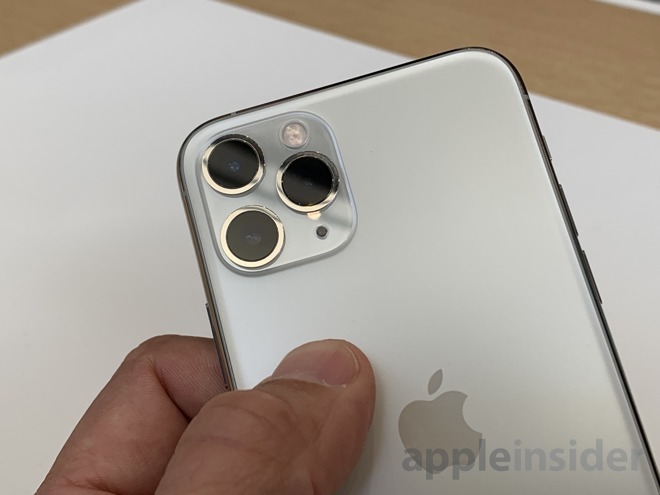 Apple analyst Ming Chi Kuo is looking at sell-out times to glean what he can from the first 72 hours of iPhone 11 and iPhone 11 Pro sales, and likes what he sees both in the US and China.
In a research note seen by AppleInsider Kuo believes that the US market is purchasing more of the iPhone 11 Pro versus the iPhone 11. Kuo says that US consumers have the highest loyalty for the high-end of the iPhone lineup, benefit from a proliferation of trade-in programs, and have many zero-interest installment programs to exploit for the best pricing.
Regardless of the iPhone 11 Pro line reportedly doing better than the iPhone 11 in the US, demand is still strong for the lower-end model in the US market, Kuo says.
Kuo believes that demand for the iPhone 11 is stronger in China than in the US, though. In that region, Kuo is seeing the iPhone 11 as an "excellent upgrade choice" for the many iPhone 6 through iPhone 7 users that bought into the ecosystem when Apple launched sales in the country, and the pricing is driving sales of the model.
TF International Securities has increased its forecast of iPhone 11 and iPhone 11 Pro in calendar year 2019 alone to between 70 million and 75 million units. This is an increase from the previous estimation of between 65 million and 70 million units. A big risk factor cited for this estimate is an escalation of the trade war, that will see tariffs placed on the iPhone on December 15.
Kuo believes that Apple's consumer-facing pricing isn't going to change as a result of the tariffs. He believes that Apple will choose to absorb the pricing taking a hit to profits, rather than increase them as a response to the tariffs — a prediction perhaps borne out by Apple not increasing the price of the Apple Watch year-over-year.
Apple launched the iPhone 11 and iPhone 11 Pro at its September 10 event. The iPhone 11 with a two-lens camera and a LCD display debuted for $699, $50 less than the 2018 iPhone XR. The iPhone 11 Pro line comes in at the same price as the iPhone XS did, with models retailing for as low as $999 for the iPhone Pro, and $1099 for the iPhone 11 Pro Max.