Apple called 'modern tape pirate' in copyright lawsuit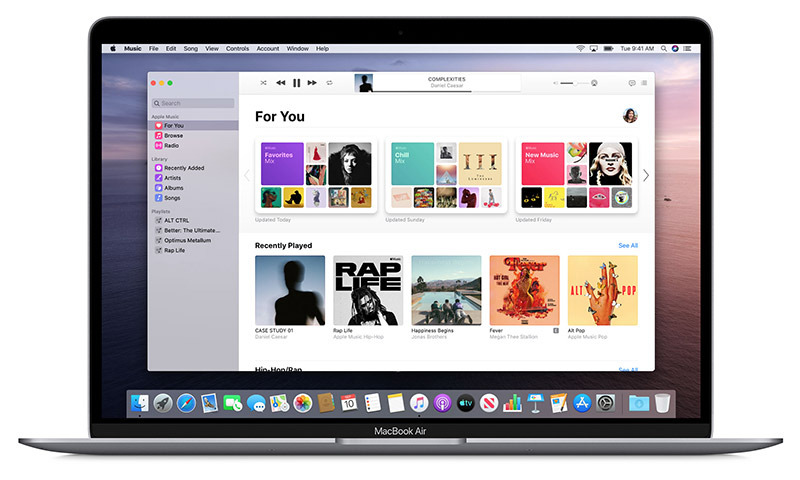 Apple and two music distribution companies with which it contracts were labeled as "modern tape pirates" in a copyright infringement lawsuit last week, with the plaintiff claiming iTunes currently sells at least 98 recordings without a proper license.
The complaint from Four Jays Music Company, filed with the U.S. District Court for the Northern District of California last Friday, asserts Apple and its cohorts profit from pirated music authored by composer Harry Warren.
Warren in 1955 founded Four Jays Music to protect his vast collection copyrighted works, many of which went on to become standards. Performed by prominent artists over the years, Warren's compositions include "The Chatanooga Choo Choo" and 81 Top-10 hits including "At Last," "I Only Have Eyes for You," "Jeepers Creepers" and "The Gold Diggers' Song (We're in the Money)."
According to the suit, Apple reproduced and distributed pirated recordings of Warren's owned compositions through contracts with Orchard Enterprises and Cleopatra Records, the latter of which operates under a variety of labels including Goldenlane Records, Magic Gold Records, Master Classics and more. Orchard and Cleopatra are thought to be two of the largest content providers on iTunes, with Cleopatra media accounting for some 1% of the service's entire music catalog, the suit claims.
Instead of obtaining so-called "mechanical licenses," which require express consent to duplicate and distribute recordings from the copyright holder, Cleopatra supposedly duplicated the music and offered it to Apple through Orchard contrary to proper copyright procedure.
As explained in the complaint, "virtually all" asserted recordings were produced between 1930 and 1972. Due to mass consolidation in the music industry, the recordings have since landed in the back catalogs of Sony, Universal and Warner, before Cleopatra was established. As Cleopatra did not "fix" the original recordings, nor did it attempt to negotiate a mechanical license for the same content, it offered and continues to offer the compositions illegally.
Four Jays concedes one or more defendants might have sought a license through the Harry Fox Agency or a compulsory license via services like Music Reports. However, pirated music, as defined in the case, does not qualify for protections offered under those licensing terms.
Each party targeted in the complaint is alleged to have known about infringing conduct for "several years." Apple in particular is singled out for willfully failing to employ "adequate human resources, screening mechanisms, or use of digital fingerprinting technology" to detect illegal duplicates, tools it applies to other services.
Four Jays seeks a permanent injunction against Apple and the two distributors, damages and legal fees. The court sent a notice regarding policies on alternative dispute resolution (ADR) options to all parties on Monday.