Apple applies for trademark on 'Slofie'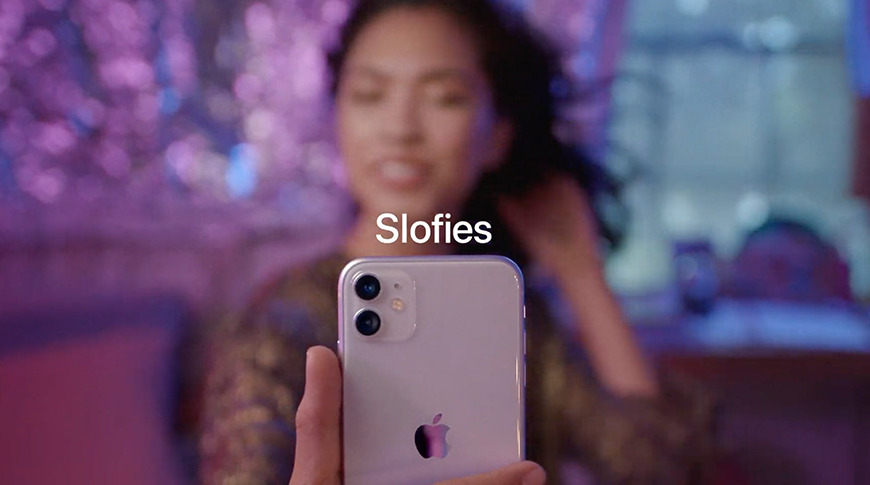 Apple has filed for a trademark on the term "slofie," after they debuted the term and feature at their latest Apple Event.
During this year's September Apple Event, Apple announced that the new iPhone 11 line would feature a front camera that could record at 120 frames per second. The effect, when slowed down, produces a slow-motion video— perfect for dramatic selfie videos.
They called them "Slofies," a portmanteau of "slow" and "selfie," and accompanied them with a clever demo video. In the video, a young woman is attempting to take the perfect slow-motion selfie, aided by her younger brother.
The term also appears on the iPhone 11 pre-order page, where Apple states, "Introducing the slofie. Everything looks cooler at 120 fps, even if you're just saying cheese, waving hi, or tossing your hair in the breeze." On the iPhone 11 Pro product page, it reads "Why selfie when you can slofie?"
It's clear that they're hoping the feature helps sell the new iPhone 11 line, which has also received plenty of additional camera upgrades.
The trademark may be to prevent the creation of knock-off slofie apps, or to prevent other companies from using the term within their apps and devices.
Apple may also be looking to avoid another Animoji situation, in which the company was being sued by an app developer who had trademarked the term "Animoji" in 2015.