US government grants Apple requests for Mac Pro tariff relief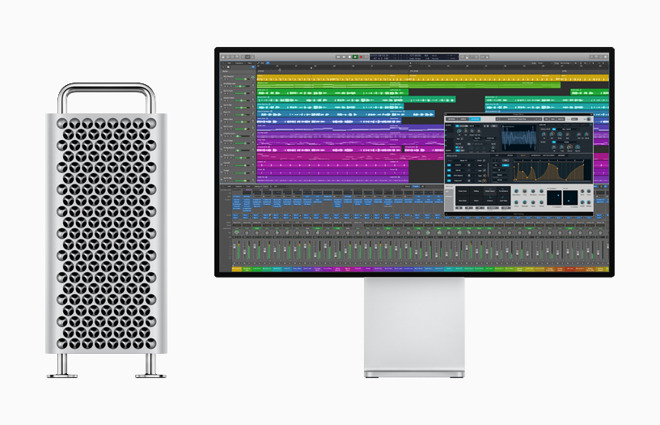 AppleInsider is supported by its audience and may earn commission as an Amazon Associate and affiliate partner on qualifying purchases. These affiliate partnerships do not influence our editorial content.
The U.S. Trade Representative's office on Friday lifted tariffs levied on certain computer parts imported from China, a move that also granted in part Apple's request for a reprieve on Mac Pro parts.
Apple filed 15 requests for exemption from 25% tariffs applied on goods involved in the U.S.-China trade war, and received approval on 10 of those appeals, reports Reuters, citing government documents made public today.
Parts range from partially complete circuit boards to the Mac Pro enclosure, as well as accessories like the Magic Mouse and Magic Trackpad, according to a follow-up report from Bloomberg. Requests for wheels and other internal components are still under review.
Apple assembled the cylindrical 2013 Mac Pro at a facility in Texas, but a large number of parts for the machine came from manufacturers outside of the U.S., many of which operate in China. A Wall Street Journal report in June said the company's next-generation Mac Pro, due out this fall, will be manufactured in China by Quanta Computer.
In July, Apple filed its exclusion requests, which involved goods encumbered by a 25% tariff rate. That figure is scheduled to rise to 30% on Oct. 15.
President Donald Trump responded to reports of Apple's petition by saying the company would not receive waivers. Trump later posited that Apple would instead build a factory in Texas, though the tech giant has made no such claims. The company announced plans to build a $1 billion campus in Austin last year, but the facility is restricted to research and development, operations, cloud computing and other areas not related to manufacturing.
Still, Apple CEO Tim Cook during a quarterly financial earnings call in July said his company wants to continue manufacturing Mac Pro in the U.S.
"In terms of the exclusions, we've been making the Mac Pro in the U.S. and we want to continue to do that," he said, "so we're working and investing currently in capacity to do so, because we want to continue to be here."