Fix for access-granting third-party keyboard bug in iOS 13 coming soon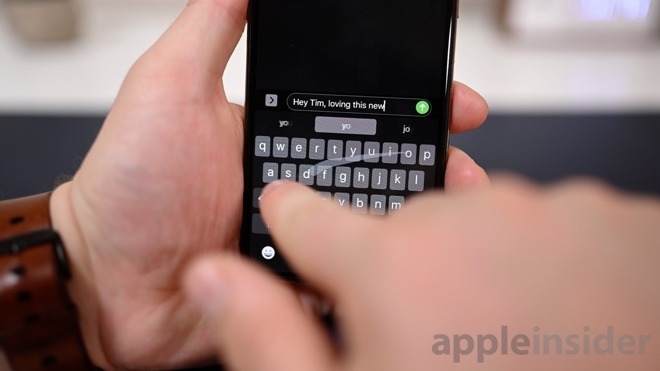 AppleInsider may earn an affiliate commission on purchases made through links on our site.
Apple has advised of an issue with iOS 13 and iPadOS that can cause problems for third-party keyboard apps installed on iPhones and iPads, one that Apple intends to rectify in a future software update.
In an advisory in Apple's support pages, the company warns third-party keyboard extensions can be designed to run in a few different states. The keyboard can run entirely standalone without access to external services, or they can request "full access," to power features that require network access to function.
Apple has since discovered a bug within iOS 13 and iPadOS where a keyboard extension can be granted full access, even if the user hasn't approved that access at all. This means a third-party keyboard could be able to access the network and perform other functions without being given permission to do so beforehand.
"This issue does not impact Apple's built-in keyboards," the advisory states. "It also doesn't impact third-party keyboards that don't make use of full access."
Apple is already working on a fix, which will be released in an "upcoming software update." Apple does not say when this update will arrive, aside from "soon," but it is likely to be accompanying other fixes and changes as part of an early post-release update to the operating systems.
Users are able to see third-party keyboard apps that could be impacted by the issue via the Settings app, selecting General, Keyboard, then Keyboards.