Hollywood studios hit by Avid shutdowns on Mac Pro [u]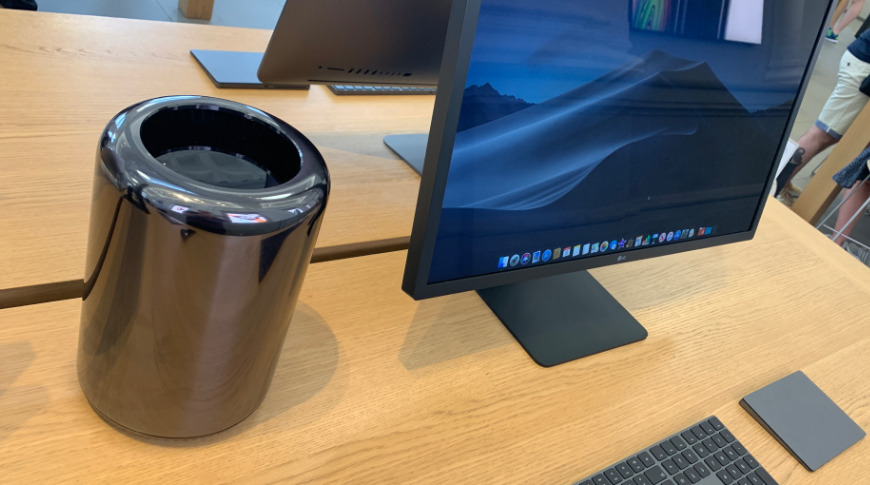 An unknown problem is reportedly making cylindrical Mac Pro workstations running the Avid video editing suite to "slowly crash" and then not boot back up.
The issue appears to be affecting Mac Pro primarily, though that is the most commonly used Mac in studio production. Some reports say that the affected machines are running older versions of macOS.
According to Variety, the problems were first seen on Monday evening in Los Angeles. Some Mac Pro machines were refusing to boot while reports on Twitter say that others would "slowly crash" during use.
The cause is not known. Avid told AppleInsider:
Avid is aware of the reboot issue affecting Apple Mac Pro devices running some Avid products, which arose late yesterday. This issue is top priority for our engineering and support teams, who have been working diligently to determine and resolve the root cause. As we learn more, we will immediately publish information— directly to our customers and via our community forums and social media platforms— in order to resolve this issue for all affected customers and prevent any further issues.
Apple has not responded. In the meantime, video editors on Twitter and Facebook have been advising users to keep their Macs switched on, not reboot them, and back up all data.
From what I gather there's a massive failure of Macs with iLok/Avid that's happening all over right now. A lot of L.A. post shops and people out on shows having their Macs slowly crash and wont boot again. Engineers are looking in to it. Don't shut your machine off. #postchat

— Matt Penn (@mattpenndotcom) September 24, 2019
Variety says that video editors suspect that the problem was caused by a software update, but it's not clear whether they mean an Avid one or macOS.
Online discussions between users suggest that the problem may be malware or other virus attack affecting Avid Media Composer version 8.8 or later, on a 6.1 Mac Pro, and running macOS prior High Sierra. If correct, then this is an extremely specific virus which should not affect most users, but is currently hitting many.
While neither Apple nor Avid have released a solution, online video editors are circulating advice on how to work around it.
Avid has previously been used to edit films such as "Baby Driver" on MacBook Pro.
Update 6:10 a.m. Eastern: Specifics of the alleged virus and reported workarounds added.
Update 1:50 p.m. Eastern: Added Avid's statement.
Update 7:54 p.m. Eastern: Avid CEO Jeff Rosica said the company is working with Apple to rectify the issue. In the meantime, Avid CPO Dana Ruzicka walks users through the problem, as well as how it can be avoided and potentially solved.
Update 10:41 p.m. Eastern: According to Mr. Macintosh, the problem lies with the Google Chrome Keystone updater, not AVID as originally suspected. The site names two fixes for the problem, one of which involves modifying the /var symlink to /var -> private/var, which enables the removal of Keystone's LaunchAgents. A second patch from Google Support provides a similar symlink fix but can be run from the macOS Recovery Console.