Apple donates to preserve grasslands in Kenya, fight climate change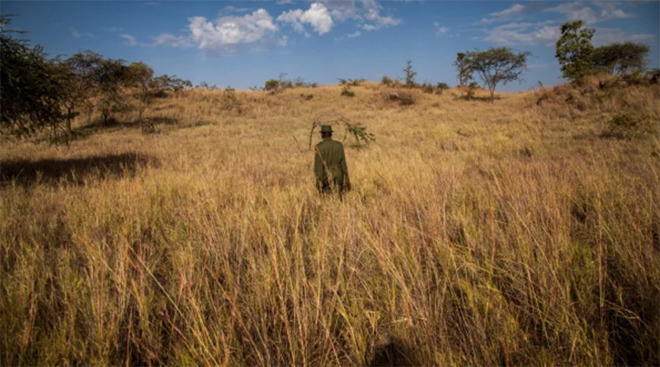 AppleInsider may earn an affiliate commission on purchases made through links on our site.
A large swath of grassland in Kenya is the site of Apple's latest environmental conservation initiative, with the company donating an unknown sum toward a project that aims to combat climate change by harnessing the power of nature.
Apple is donating an undisclosed sum to assist ongoing restoration efforts in the Chyulu Hills area, a project managed by nonprofit Conservation International in partnership with local groups like the Maasai Wilderness Conservation Trust and the Big Life Foundation, reports Fast Company.
Healthy grasslands are prime candidates for the capture, storage and processing of climate-changing carbon dioxide gas, but Chyulu Hills has become degraded due to unsustainable land use, according to the report. Overgrazing has left Maasai herders without food for livestock and local fauna are left with little to eat.
Unlike typical conservation solutions, such as planting trees, Conservation International seeks to make an impact through social intervention like transitioning herders to rotational grazing. While the group fields existing programs like protecting local forests with rangers, Apple's contribution will allow it to put intervention theory into action.
"By restoring tens of thousands of hectares in the Chyulu Hills, we can remove carbon from the air, protect a critical wildlife corridor for elephants, and support the livelihoods of the Maasai people," said Lisa Jackson, Apple VP of environmental, social, and policy initiatives. "Tackling the global climate challenge requires everyone to act with a fierce urgency. At Apple, we're bringing the same focus we have for creating innovative and groundbreaking products to creating climate solutions."
The goal, according to Conservation International fellow Nikola Alexandre, is to demonstrate a cost-effective solution to rangeland degradation that can be replicated in other areas. If successful, the Chyulu Hills project might one day serve as a template for governments across Africa, and could lead to the sequestration of billions of tons of carbon dioxide per year.
For Apple, Kenya is the latest in a series of strategic environmental investments. The company in April announced it would partner with Conservation International to protect and restore 27,000 acres of mangrove forest in Colombia. Earlier efforts to offset carbon emissions include sustainable forestry initiatives in China and the U.S..