Microsoft takes on AirPods with $249 Surface Earbuds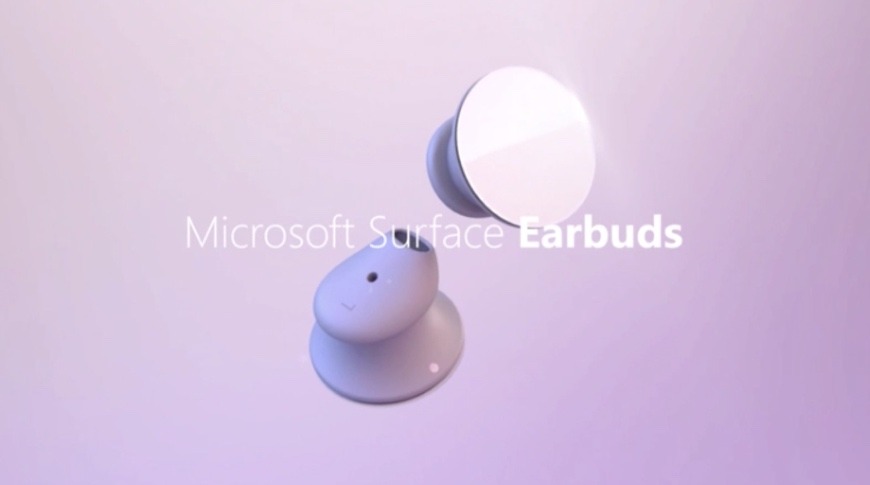 Microsoft has launched its own competition to Apple's lauded AirPods, with the introduction of the Surface Earbuds claimed to be productive earwear with 24 hours of battery life and improved microphones.
Introduced alongside expected changes to the Surface lineup, the Surface Earbuds appear as large circles when worn, with each screwing into the ear canal to be secured. Microsoft claims this is a "simple design that balances against two points in the ear."
The large circle surfaces are also the points of interaction with the Earbuds, used for tapping and swiping. On an Android device, tapping the Earbuds can open Spotify up for the user, allowing them to listen to music without needing to get their device out at all, though it remains to be seen how this will work on an iPhone.
There is also considerable integration with Office, with the earbuds used to navigate slides in PowerPoint and to provide a transcript of the speaker's words.
Capable of "one-click pairing" to devices, Microsoft also claims they are highly useful for office dictation, using a pair of directional microphones on each earbud to allow it to work with voice commands.
The company claims the Earbuds are capable of "24 hours of battery life," albeit without advising if this is with the assistance of a charging case, as with the AirPods.
Microsoft will be shipping the Surface Earbuds in time for the holiday shopping period, starting at $249.