News app Quartz removed from Chinese App Store amidst Hong Kong protests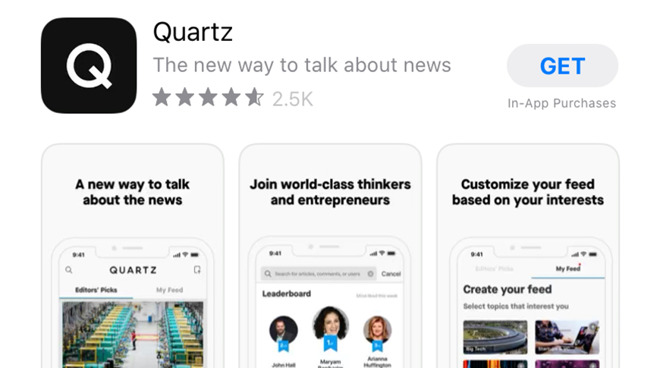 AppleInsider may earn an affiliate commission on purchases made through links on our site.
Apple has removed Quartz from the Chinese App Store at the behest of the Chinese government, shortly after reinstating the previously removed protest app HKMap Live.
An editor at Quartz, John Keefe, has went public with the fact that Apple has now removed the news-based from the Chinese App Store. Quartz's extensive coverage of the Hong Kong protests and large non-U.S. audience were likely deciding factors.
Founded in 2012, Quartz says it features "global news and insights for a new generation of business leader," and that it's built "for users first." Over 60 percent of Quartz's readers access the site via mobile apps, and nearly 40 percent of its readers hail from outside of America.
Apple has not publicly addressed the issue at this time.