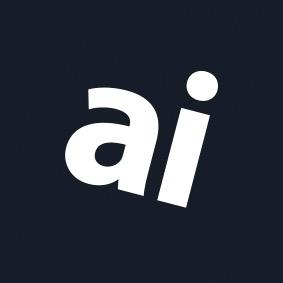 Why you can trust AppleInsider
Review: The Roborock S4 is here to make quick work of cleaning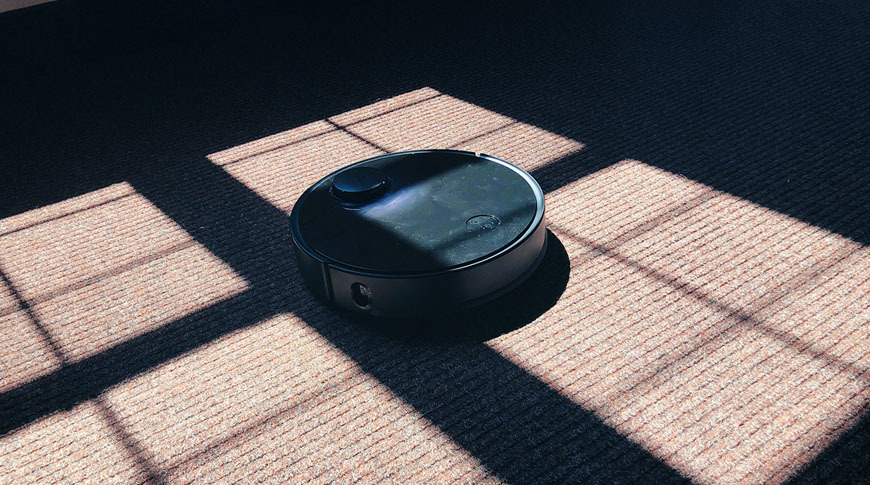 ---
If you're busy or need a little extra help keeping your house clean, the Roborock S4 might be the robotic companion for you. This iPhone app-controlled vacuum can be set up to automatically vacuum your floors while you're at work or asleep, giving you a clean house with little effort on your behalf.
The Roborock S4 is Roborock's revamped design of their classic robotic vacuum cleaner. Unlike other vacuum cleaners, the Roborock S4 does not feature the ability to also function as a wet mop. However, it does feature revamped drivetrain and laser navigation.
The Roborock S4's main purpose is to solve the problem of sweeping complicated layouts. If you've got a house or apartment that has plenty of odd nooks and crannies, the Roborock S4 is designed to take care of them with minimal effort on your behalf.
The build
The Roborock S4 looks, more or less, like every other robotic vacuum on the market. It's got the round design, not the kind with the square front, so you're still going to have to get into the corners of a room with a broom or handivac, and if you're unfortunate enough to have a carpeted baseboard like I am, you're still going to have to sweep that by hand.
It weighs just over 7 pounds and feels as though it's pretty sturdy. On the underside of the vacuum there are two large wheels, a rubber and synthetic bristle beater bar, and a sweeping arm. The beater bar can be easily popped out to remove any debris that get trapped around it, and the kit even includes a handy cleaning tool that features a razor blade to cut hair and string for easier removal.
Inside the flip-top you'll find the dust bin, which can be popped out by pressing two tabs. Emptying the dust bin only takes a few seconds and can be dropped back into the vacuum with almost no effort. The HEPA filter is washable, and the manufacturer suggests washing it once every couple of weeks. The vacuum kit includes a second filter so you don't experience any downtime waiting for your filter to dry.
As with all robotic vacuum cleaners, there is the size issue. The vacuum itself isn't that large, as it measures about 13 inches across at the widest point. However, in order for the vacuum to work, it has to have access to its dock. The dock needs to have a couple of feet on either side of it and at least four feet in front of it for the robot to adequately move around. Folks with particularly cramped layouts may have a difficult time finding a way to fit a robot vacuum into their life that works for them.
The power
Roborock S4 has 2000 pascals of suction. It's worth noting that this is far less than your standard vacuum cleaner, which comes in at around 20,000 pascals— but that's not the reason you'd get a robot vacuum anyway. A robot vacuum isn't meant to replace your regular vacuum and broom, but rather to reduce the amount that you need them.
The Roborock, on lower settings, can sweep for about 150 minutes from a full charge. For my 600 square-foot studio apartment, this is far more time than I need, as the Roborock S4 only takes about 30-50 to sweep the entire apartment. If you have a large home, the Roborock can still work for you, though it may need to charge in-between areas, which it is set up to automatically do.
One touch cleaning
While there is an app available, which I'll cover in the next section, I should state that you don't need to use it if you just want to execute a couple different cleaning scenarios.
Pressing the power button once gives you the ability to tell the robot to go execute a normal, "full" clean. In this mode, the robot will move along the parameter of an area, drawing a map, and then move back and forth to do a full-area clean. This mode does not include any blocked-off areas unless they've been previously set up in the app.
Pressing and holding the home button allows you to initiate a spot-cleaning mode. This means that you'll move the robot to an area you want cleaned and hold down the button until the voice prompt states "Initiating Spot Clean." The spot cleaning mode cleans a five by five foot square area before the robot will attempt to head back to the dock.
The Setup
I downloaded the Roborock app onto my iPhone and started the setup process. Setting up the Roborock S4 requires you to create an account, which enables you to save some custom preferences, as well as reach support easily if needed. It also allows you to save any cleaning schedules you have and share them with other users. This is especially useful if you've got multiple people who may want to access the same robot. After account creation, you log into the app and specify the device you want to connect. Then, you'll give the vacuum permission to utilize your home network so you can communicate with it remotely. The whole process took about three minutes from beginning to end.
Using the app
Inside the Roborock S4 menu, there are a ton of different options to check out. You can see the map the robot has made of previous cleanings, check cleaning times, set up no-go zones. There's even the ability to control the robot via remote control, though admittedly unless you've got kids who would find it fun, seems pretty pointless.
This is also where you'll control how much suction power your robot uses, ranging from "quite mode" to "maximum."
The app also houses the most important feature of any robotic vacuum cleaner: the ability to set up a schedule. Setting up a schedule means that you can have the robot vacuum your home while you're at work or sleeping, allowing it to further seamlessly integrate into your life.
Overall, the app is extremely well designed, gives you insight into how the Roborock S4 figures out how and what to clean, and also provides enough features to feel like it's worth keeping on your phone in the first place.
The performance
I'll be the first to say it: I was impressed with the Roborock S4. I have a very small, very oddly shaped loft apartment, as you may be able to tell from the Roborock S4's map above.
The S4 lives in a corner at the north side of my apartment where, at 3:00am, it springs to life three times a week and sweeps the floor. It uses its lasers to map out where it needs to go, then carefully wanders around the parameter of the room. After figuring out what it needs to do, the S4 begins to fill in the path in a zig-zag motion and continues to do so until it has covered a majority of what is inside. If your home is a strange shape, like mine is, it may repeat this process several times before finished.
The S4 will miss areas, but every time it cleans, its path is slightly different. If you've got it set up to run on a regular basis, it's inevitably going to hit the spots that it's missed.
The S4 is capable of climbing up elevations about an inch to an inch and a half at best. If you've got a spot where carpet meets tile or hardwood, it should easily be able to climb between the two surfaces. The rubber beater bar means that not only does the robot not damage itself in these climbs, it also is pretty quiet when it does so.
I was genuinely surprised at the amount of debris the Roborock S4 picked up. The S4 is capable of picking up hair, paper scraps, food crumbs, fuzz — all the sorts of things you'd expect a robotic vacuum cleaner to pick up. However, I was very surprised at the amount of grit it pulled out of the carpet.
An additional benefit is the overall "childproofing" you need to do in order to have a robotic vacuum. Because the Roborock can bump into, climb over, drag, or suck up anything you leave on the floor, there's a level of default tidiness you'll need to maintain in order to let it keep a regular cleaning schedule. I generally keep my apartment tidy to begin with, but the extra encouragement of wondering if your vacuum is going to suck up a charging cable has helped to remind me to keep even minor things off the floor.
Noise factor
The noise levels on the Roborock S4 are also far quieter than your traditional upright vacuum cleaner, which makes sense as it's designed to coexist alongside you.
On any given day my apartment hovers around 40 decibels of ambient noise, which is about the average ambient noise that takes place at a public library.
On the quietest mode, the Roborock S4 barely made it over 55 decibels when I was right next to it. Moving more than a couple feet away from it turned it into background noise entirely. A normal conversation is about 60 decibels, meaning that my partner and I were easily able to have a conversation, even when the Roborock S4 was directly next to us.
The most powerful suction mode, called "maximum," still didn't manage to get much louder than 63 decibels. Again, I didn't feel like I needed to strain myself to talk over the vacuum even when it was in close proximity.
For comparison, without the beater bar turned on, my upright sweeper — a little green Hoover Air, hits 80 decibels. With the beater bar, it can rapidly approach upwards of 90 decibels. Anything over 85 decibels can damage your hearing if exposed to it long enough.
Overall impressions
The Roborock S4 is a solid little robotic vacuum. The combination of automation and overall effectiveness can make it feel more than worth it when you realize that you'll have less housework overall to worry about. Pet owners are likely the main target audience for this device, as shed fur could easily be maintained by the Roborock S4 run on an "every other day" schedule. If you're interested in getting your own Roborock S4, you can get one off of Amazon for $399.99.
Ability to set schedule means consistent cleaning
Improved mapping and red-zones prevent vacuum from getting stuck or entering no-go zones
Quiet enough to run at night
Not as powerful as an upright vacuum
Rating: 4.5 out of 5 stars