Apple told Apple TV+ content creators not to besmirch China, report says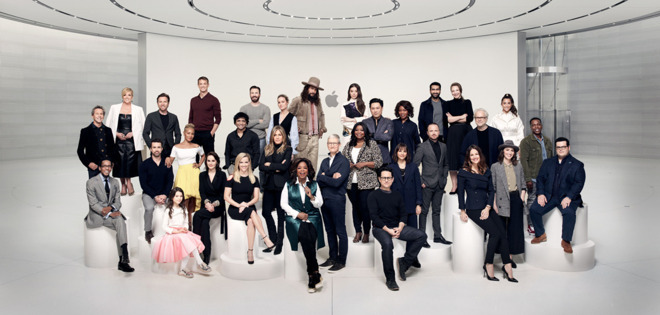 AppleInsider may earn an affiliate commission on purchases made through links on our site.
Following a series of decisions that demonstrates Apple's willingness to kowtow to Chinese government wishes, a report on Friday claims company executives exhibited similar patterns of behavior in preparing content for the upcoming Apple TV+ video service.
Citing sources familiar with the matter, BuzzFeed News reports Apple in 2018 told developers of certain original Apple TV+ shows to avoid content decisions that would paint China in a bad light.
The mandate was reportedly handed down by Apple SVP of Internet Software and Services Eddy Cue, who is responsible for Apple TV+ and the company's other streaming products, and head of international content development Morgan Wandell. Which shows, specials or series were impacted by Apple's instructions, if any, are unknown.
According to the report, Apple's attempt to cut off potential controversy at the head was in part an extension of ongoing efforts to pacify China's government after a state agency shut down iTunes Movies and the iBooks Store in 2016. The timing of Cue's order suggests Apple is still acutely aware of Chinese sentiment and was cognizant of potential repercussions to deviating from the norm even as its nascent subscription service was getting off the ground.
A showrunner not affiliated with Apple told the publication that Apple's steps to placate the regime are not unusual. Most businesses working at scale want a crack at China's massive consumer base, but the country's government, acting as gatekeeper, largely decides who can operate on sovereign soil and at what capacity.
The situation is a quandary for Apple, a company that touts staunchly held principles on privacy and human rights. Those views are in some cases diametrically opposed to beliefs held by the Chinese Communist Party, though Apple has exhibited a willingness to grant concessions on its high-minded social endeavors in return for an opportunity at the burgeoning Asian economy.
Apple CEO Tim Cook defended the decision, saying the app was in violation of Hong Kong law. Critics at the time noted HKMap Live's core functionality did not contravene local regulations, nor did it break rules laid out in Apple's own App Store Guidelines.
In tandem with the HKMaps Live fiasco, Apple also removed the Quartz news app from China's App Store after the outlet provided extensive coverage of protests in the region. The tech giant also obscured a Taiwan flag emoji from the iOS emoji keyboard for users in Hong Kong.
Apple's appeasement of Beijing — often in contrast with its well-groomed image as a bastion of human rights, data privacy and free speech — has continued for years. In 2017, the company yanked the New York Times app at the request of China's government. A year later, Apple moved iCloud data and cryptographic keys to servers in China, potentially opening the door for "unwarranted" search and seizure of user information.
For its part, Apple says it is simply operating within the confines of laws laid out by a local government.