Hands on with all the changes in iOS 13.2 beta 2 — AirPods leaks, Siri recordings, emoji, & more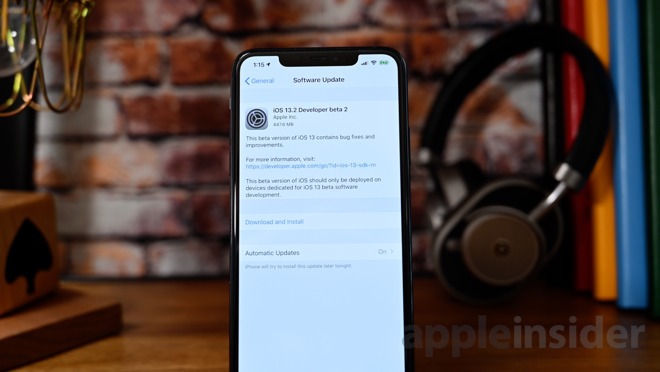 There are quite a few notable changes here in the second beta of iOS 13.2. This includes yet another noise-canceling AirPods leak, new emoji, user interface changes, the ability to opt-in to help Siri, and more. Let's go hands-on with these changes.
Siri recording opt-in
As Apple promised, new changes are coming for how Apple handles any recordings of Siri. Now once the update is installed, a new screen appears asking users to opt-in to assist in improving Siri.
When a user does so, tiny portions of anonymized Siri conversations are submitted and used to improve the quality of Siri in the future. This is opt-in, and by no means mandatory.
If a user ever changes their minds, by heading to Settings > Privacy > Analytics & Improvements they can toggle this on or off.
Additionally, by venturing into Siri & Search users can delete all their history and recordings by tapping on "Siri and Dictation History."
Emoji
As Apple previewed, many new emoji are coming with this update. Butter, wheelchair, sloth, orangutan, skunk, flamingo, and waffle are new just to name a few.
Furthermore, some of the couples that feature more than one person have a new emoji picker that allows users to choose the skin tone for each of the characters independently.
More changes
Gui Rambo has found a new code inclusion that again points to an upcoming noise-canceling version of AirPods. It is a short animation that lets users know how to toggle the noise-canceling feature on or off within Control Center.
We saw an update to the Camera app that now allows users to change frame rates and resolutions directly from within the camera without having to jump into Settings.
When in video mode, the frame rate and resolution can be tapped to cycle through available options.
Lastly, from the Home Screen, when invoking an icon's contextual menu via 3D Touch or Haptic Touch, it now allows the deletion of apps right from this menu rather than by entering the edit jiggle mode. "Rearrange Home Screen" also has become "Edit Home Screen."
Any other changes?
If you've spotted anything else reach out on Twitter to @Andrew_OSU and we'll update the article with any further changes.
Make sure to check out everything that changed with the first beta of iOS 13.2 including the first preview of Deep Fusion.