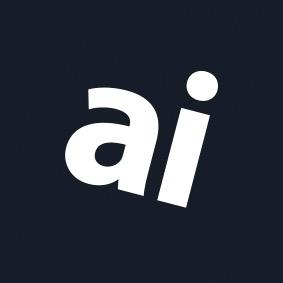 Why you can trust AppleInsider
Review: Master & Dynamic MW07 Plus — The best true wireless headphones, but better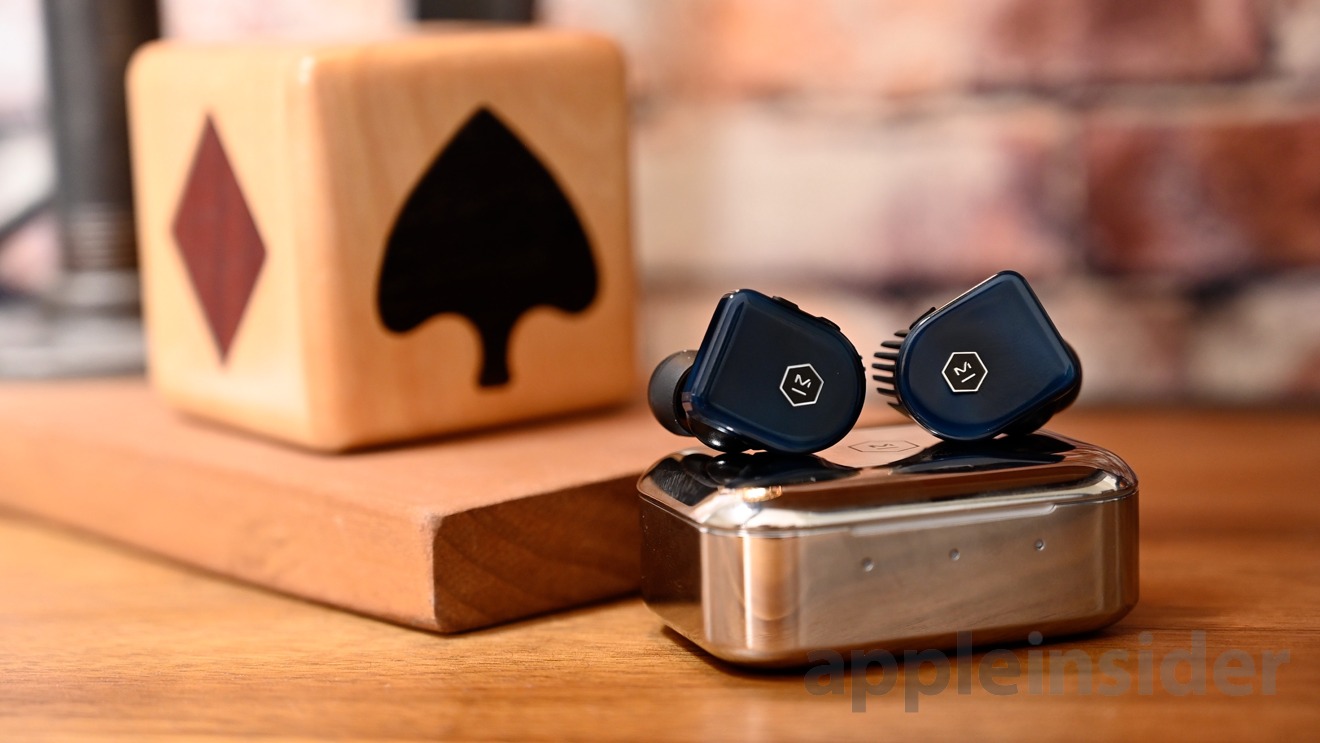 Master & Dynamic MW07 Plus
4.5 / 5
---
Master & Dynamic blew us away with the MW07 and after testing the new MW07 Plus true wireless headphones for a week, we're hooked.
After the year-ago launch of the much-lauded MW07, Master & Dynamic has returned with a massive update for its popular wireless earbuds.
The MW07 Plus retains the design and audio prowess of the original but otherwise improves on it in almost every way. Let's walk through what has improved and what has endured.
In the box
Packed in a tidy package, the MW07 Plus's glossy stainless steel case resides below a separate compartment with the getting started info, ear tips, USB-C cable, and travel pouch.
The cable is all USB-C, with an additional USB-A adapter for those who haven't made the transition yet.
Last year Master & Dynamic included the pouch as well and while we appreciate it, it isn't something we found ourselves ever using. Stuffing the M07 Plus in there adds an extra step to take them on the go, though it does help retain the glossy unblemished exterior of the stainless steel. The case, like any other shiny stainless steel item — including the silver stainless steel Apple Watch — takes on scratches easily.
In our opinion, we didn't mind. The premium steel is like a good leather product that distresses and wears over time. It develops its look that is uniquely yours. We love how our original MW07 looks after a year of appreciation and use.
We feel the same with the cases of the MW07 Plus.
Impeccable design
That largely brings us to design, of which little has changed year-over-year.
Each earbud is crafted from hand-finished acetate, the same material used in high-end glasses and sunglasses. They are available in Tortoiseshell, Steel Blue, White Marble, and the special edition Black Quartz that is done as a collaboration between Studio 35 and Kevin Durant.
We are partial to the Steel Blue, though they all look great.
The case has been slightly tweaked, now with a white interior. It still sports a USB-C input on the back and is held shut magnetically. The case is crafted from stainless steel which carries a bit of a heft and is hand-polished to a glistening mirror shine.
What has changed, is the hinge. One of our biggest criticisms of the original was that the original lid would constantly just fall shut on us. When we were walking around trying to put our earbuds in, it would fall shut on us and was frustrating every time.
This is unlike AirPods. The AirPods Charging Case shuts magnetically, but also hold themselves open until they are purposefully meant to be shut.
Master and Dynamic listened to this feedback and in the second version of the MW07, the hinge now locks in the upright position but can easily be closed when ready. It is a small but impactful change that makes using these day to day even better.
Audio quality
Audio quality has not changed since the originals, with the MW07 Plus still rocking 10mm custom Beryllium drivers. Beryllium is very lightweight, but rigid, able to create rich sound while cutting back on distortion. It can be pricey, which is why many headphone makers don't utilize it.
To test the audio, we once more ran through our testing playlist a few times and confirmed they sounded spot on with the originals, though maybe not quite so broken in yet.
The Cars' "Moving in Stereo" is still experience, like it was last year. The stereo soundscape shifting during the intro is eerie at how good it sounds with quite a bit of sound isolation on the non-active ear, especially with no noise cancellation.
One of our favorite songs to test with is Queen's "Bohemian Rhapsody." It is such an eclectic song with guitar solos, heavy bass hits, high pitched operatic sections, and more. It does a great job pushing the headphones to the limits and shows their strengths.
A high point for the MW07 Plus is again right before the tempo increase during one of many guitar solos. The subsequent operatic section also was a pleasure to listen to. With so much going on, weaker headphones often bury the details in a busy song like this.
In some of my earlier testing songs, I started to feel a bit underwhelmed when it came to the bass output but that changes as I went into Joe Cocker's "Come Together." The bass was prominent, but still had the definition of expect out of higher-end headphones. Even some high-end headphones that tend to lean towards the bass-heavy side can often lose definition in the bass on this song as they just try to push more out.
During Queen's "Somebody to Love," it was great to hear near silence on the non-active ear as chants of "oh yeah" go across the soundstage. Freddy Mercury's trademark falsetto cut through loud and clear as this remastered song comes to a high point as everyone joins in.
Using the MW07 Plus
After setting aside our year-old MW07 for the new MW07 Plus, we loved all of the new changes Master and Dynamic had in store. First, small improvements like the improved case lid. Then we had more advanced technical features such as the new ambient listening mode.
Thanks to the now four microphones, users can enable pass-through audio to hear their surroundings to be more aware in the office or safer walking down the road. This new Ambient Listening Mode worked well and is a super useful way to use earbuds that seal so well.
They also are used for Feedforward Active Noise-Cancellation to help reduce background noise. In our testing, we wouldn't say they are an afterthought, but they certainly aren't impressive. We could tell when it was active and it did have an impact, but there are always going to be limitations to feedforward ANC.
Feedforward ANC relies on microphones outside the earpiece so it can't hear what you hear, nor adjust to the audio on the fly. To ensure it doesn't make your audio sound bad or in rare cases make the background noise louder, the ANC is quite reserved.
To toggle Ambient Listening Mode or noise-canceling, users just press and hold the volume down and volume up buttons and respectively.
Finally, they boosted battery life significantly. Now promising up to 40 total hours. Ten hours on a single charge and an additional 30 hours in the case. That is three times that of the first generation.
The MW07 Plus was also upgraded this year to Bluetooth 5 with a quoted 100-foot range.
One aspect that was improved that we loved, was that both earbuds can now be used independently. Previously, only the right could be used by its lonesome but now both of them can be.
We found ourselves using Siri more frequently with this new pair, with the microphones making the audio more clear which resulted in fewer misunderstandings. Siri can be invoked by pressing and holding the multifunction button on the right earpiece.
A powerful, iterative update
Though the new MW07 Plus looks much like the original, much has changed.
The battery is massive, the case has a better hinge, calls are clearer with the additional microphones, active noise-cancellation helps drown out external audio, Ambient Listening Mode allows external audio in, supports Bluetooth 5, the range has increased to 30m from 20m, and each earbud can now be used by itself.
Most of these are significant quality of life improvements that make the best truly wireless headphones even better.
Luxurious, premium materials
Hand-finished touches
Outstanding sound
40 hour battery life
Ambient Listening Mode
Active noise-cancellation isn't powerful enough
Case is heavier and larger than AirPods
Rating: 4.5 out of 5
Where to buy
The brand new Master & Dynamic MW07 Plus are available to order now for $299 in any of the four colorways.