If you've got an old macOS install image, it will probably stop working today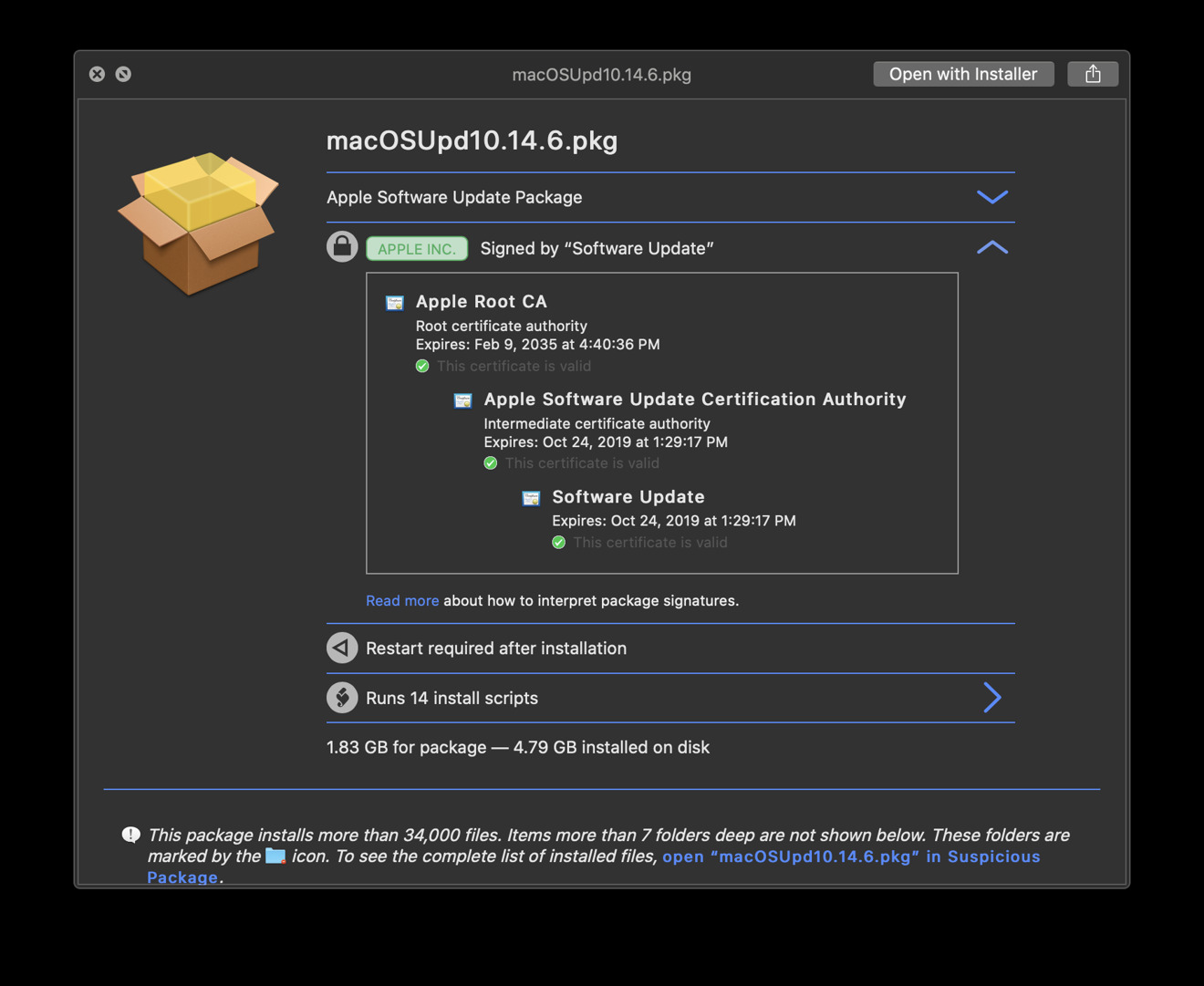 If you're like us, you've got a pile of macOS installers of various vintages lying about ready to go at a moment's notice. The problem with that is, the certificates on most of them them expire today, making them useless.
So here's what's going on — Apple has security certificates on installers for macOS. Nearly all of these for older versions of the operating systems expire at some point on Thursday. It's not Apple's root certificate — which would be worse — but the primary and intermediate certificates that are expiring.
This means that all of those USB sticks that you've pre-loaded installs that you made that aren't Catalina are probably not going to work when you need them to. So, it's time to update them.
But maybe not just yet, though. As pointed out by a post on Medium, and confirmed just before we took this article live, the macOS Mojave 10.14.6 updater presently available through Apple has the old certificate. Therefore, you can download it now, but it won't work if you do, because it won't validate as it is after 1:29 PM Eastern time — when the package expired.
Installed operating systems are fine, so there's nothing to worry about there. But, if you try to run an installer, you'll get a warning that the copy of the installer may be damaged, or will just fail to open because the package isn't trusted any more.
So, if you're a system administrator, or just like to be prepared, there's a little work to do to keep your tools functional. You may just want to wait until after October 24 to do it.
This has all happened before, and it will happen again. Fortunately, at least for the operating systems, you won't have to do it again until 2029 after you get the new images.