Apple is world's largest PC vendor with $47B in iPad & Mac revenue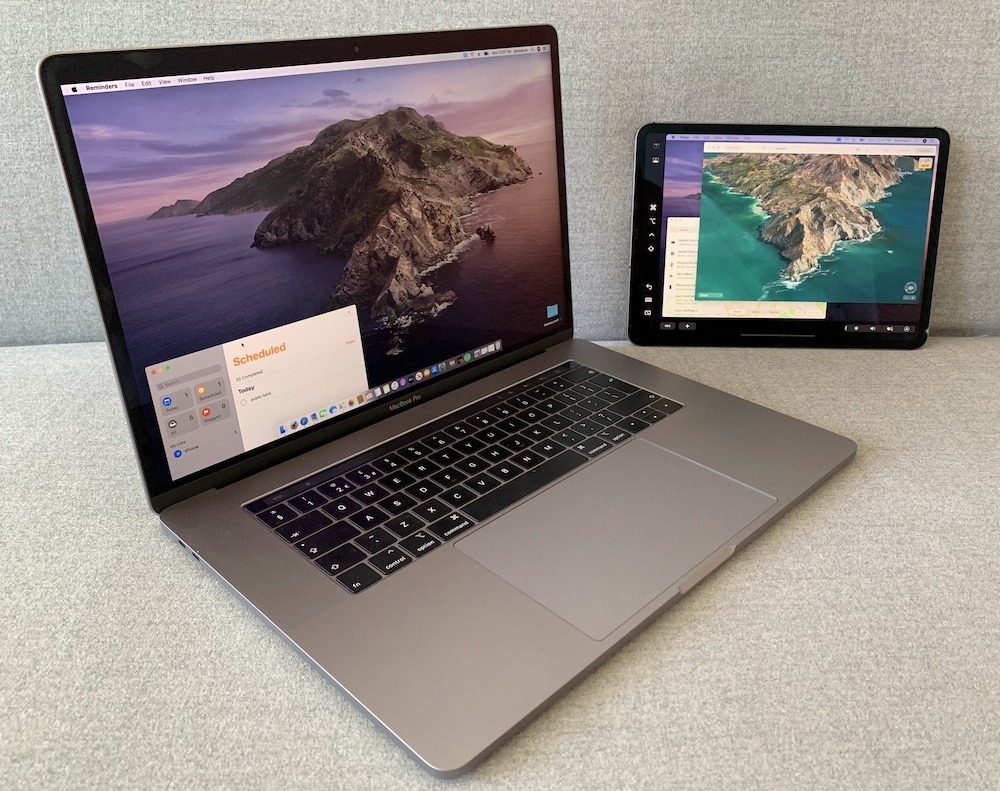 Record sales of Macs for the year helped close out the company's Fiscal 2019 with a total of $47 billion of non-iPhone computers, easily making Apple the largest PC maker globally by revenues in the quarter and across the last four.
Total sales of iPad and Mac in the quarter exceeded $11.6 billion in revenues, well ahead of the $9.7 billion in PCs, notebooks, and workstations sold by HP, $9.6 billion in sales reported by Lenovo for its "PC & Smart Device Business Group," and of course, the $1 billion in tablet, notebook and desktop revenues reported by Microsoft Surface.
Apple no longer reports units sales of iPads or Macs, and most industry comparisons selectively compare Windows tablets and PCs only against Apple's estimated Mac shipments, making unit sales harder to compare. It appears that Apple is selling about two-thirds the number of systems of either Lenovo or HP, while bringing in greater revenues— and earning far more money.
Best year for Macs ever
Apple reported that its Mac sales in the September quarter were down slightly year over year, due to a "tough comparison to last year's fourth quarter when we updated both models of MacBook Pro," as Apple's chief executive Tim Cook stated in the company's earnings call yesterday.
The company's quarterly report noted $6.99 billion in Mac revenues compared to $7.3 in the year-ago quarter. Apple did update its other notebooks in the quarter. Cook stated that "MacBook Air, in particular, has been a hit in the back to school season."
Mac sales across Fiscal 2019 were strong enough to generate "the highest annual revenue ever from our Mac business," Cook stated. Apple's revenues from Macs during the last four quarters were 2% higher than in fiscal 2018, in an overall market for PCs that has been stagnant.
Apple has yet to begin selling the new Mac Pro it unveiled this summer at WWDC19. "For our pro customers who push the limits of what Mac can do," Cook stated, "we're very excited about the upcoming launch of our newly redesigned Mac Pro this fall, which we are proud to be manufacturing in Austin, Texas."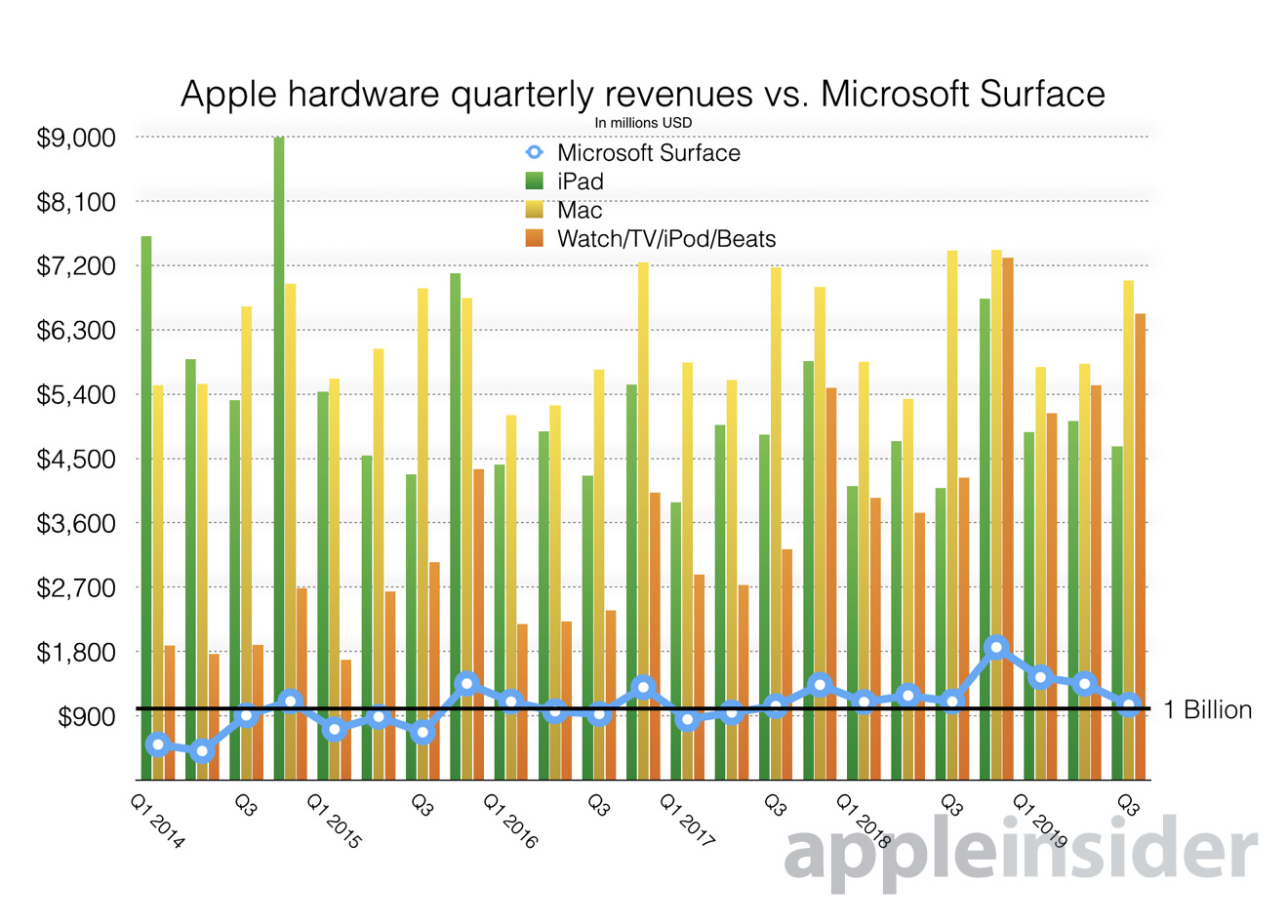 iPad continues to grow
Cook also announced "great results for iPad, with revenue of 4.7 billion, up 17 percent from a year ago," adding that "iPad revenue grew in all five of our geographic segments, with a Q4 revenue record in Japan."
He added that "over half of the customers purchasing iPads during the September quarter were new to iPad and the iPad active installed base also reached a new all-time high. The most recent surveys from 451 research measured a 95 percent customer satisfaction rating for iPad from consumers and 97 percent from businesses. And among both consumers and businesses who plan to purchase tablets in the December quarter, more than 80 percent plan to purchase iPads."