Apple releases iOS 13.2.2, iPadOS 13.2.2 with background app quit bug fix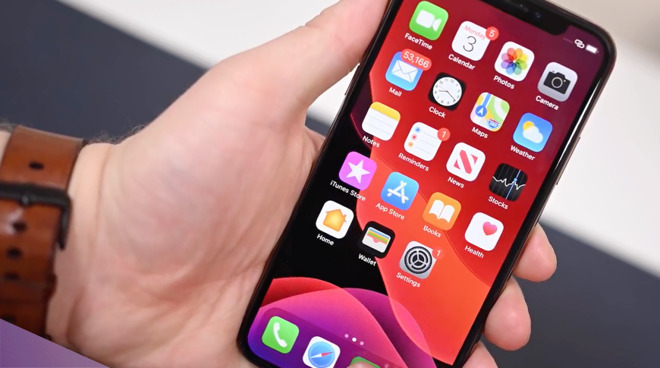 AppleInsider may earn an affiliate commission on purchases made through links on our site.
Apple has released iOS 13.2.2 and iPadOS 13.2.2 with fixes for apps quitting when run in the background, and other issues.
The update arrives a week and a half after the iOS 13.2 debut. The update can be applied to a user's device by entering the Settings app, selecting General, Software Update, and then selecting to install the update.
The update fixes an issue that could cause apps to quit unexpectedly when running in the background, resolves an issue where iPhone may temporarily lose cellular service after a call, addresses an issue where cellular data may temporarily not be available, fixes an issue that caused replies to S/MIME encrypted email messages between Exchange accounts to be unreadable, addresses an issue where using Kerberos single sign-on service in Safari may present an authentication prompt, and it resolves an issue where charging may be interrupted on YubiKey Lightning-powered accessories
If users have automatic updates available, this will simplify the process by preparing the update in the background, then notifying the user it is ready to install the operating system upgrade.
Apple used the 13.2.1 version to push an update for the HomePod, after iOS 13.2 was rendering some of the smart speakers inoperable.
For iPhone 11, iPhone 11 Pro, and iPhone 11 Pro Max, iOS 13.2 introduced Deep Fusion, Apple's computational photography feature that uses the A13 Bionic Neural Engine to combine multiple images at various exposures into a single image with better texture, details, and reduced noise. The models also add the option to change the video resolution from within the Camera app, instead of doing so via Settings.
The option for users to opt in to a program to supply Apple with anonymized voice recordings of Siri requests in iOS 13.2 was welcomed by privacy advocates. Previously used to improve the accuracy of Siri and its verbal prompt detection, Apple pulled the previous version of the program following unfavorable reports, and promised to change it to an opt-in program where Apple would not retain audio recordings, and that only Apple employees would be allowed to listen to the samples.
There is also the option to delete the Siri and Dictation history from Siri settings.
Over 70new emoji were introduced in the iOS 13.2 update, including animals, food, activities, accessibility, gender-neutral characters, and skin tone selection for some symbols.
For the Home app, HomeKit Secure Video arrived with iOS 13.2, allowing users to privately capture, store, and view encrypted video from their home security cameras, as well as to detect people, animals, and vehicles in footage. HomeKit-enabled routers will also offer settings in the app so users can control which HomeKit accessories can communicate over the Internet.