First Apple Music Awards go to Billie Eilish, Lizzo, Lil Nas X [u]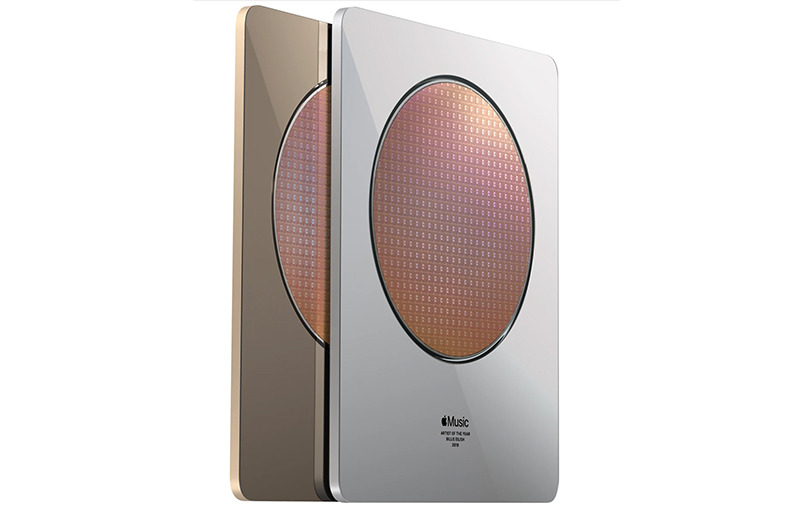 Apple on Monday announced the first ever Apple Music Awards, with Billie Eilish, Lizzo and Lil Nas X taking top honors for their respective chart-topping works throughout 2019.
Eilish was named Apple's global artist of the year, while her "When We All Fall Asleep, Where Do We Go?" took home album of the year honors, the Associated Press reports (via U.S. News & World Report). The breakout star and brother Finneas, who collaborated on "When We All Fall Asleep, Where Do We Go?," received songwriter of the year awards.
To celebrate the inaugural Apple Music Awards, Apple will host Eilish at Apple Park in Cupertino, Calif., on Wednesday. The singer is slated to perform a set at an awards ceremony to be held at Steve Jobs Theater starting at 6:30 p.m. Pacific, according to TechCrunch. Apple will live stream the event.
"The Apple Music Awards are designed to recognize the passion, energy and creativity of the world's favorite artists. The musically diverse group of inaugural winners have sparked deep social conversation, influenced culture and inspired our customers around the world. We couldn't be more excited to celebrate them," Oliver Schusser, vice president of Apple Music and International Content, said in prepared statement.
Apple named Lizzo as its breakthrough artist of the year. The singer, songwriter and rapper is no stranger to Apple, with the company previously selecting her hit "Ain't I" to back an early HomePod advertisement in 2018.
"Old Town Road" by Lil Nas X was named Apple Music's song of the year, a shoo-in considering its massive staying power.
Album and song of the year were determined by number of streams. Apple Music's team of editors was responsible for handing out other awards, including the three that went to Eilish, the report said.
In a press release, the company said awards consist of "Apple's custom silicon wafer suspended between a polished sheet of glass and a machined and anodized aluminum body [. . .] in a symbolic gesture, the same chips which power the devices that put the world's music at your fingertips sit at the very heart of the Apple Music Awards."
The Apple Music Awards are a first for Apple's four-year-old streaming service. The tech giant has in the past collaborated with mainstream music awards shows, including an early reveal of 2019 Grammy Awards nominees last year, but never went so far as to confer its own accolades based on streaming performance and input from in-house judges.
Update: Information from Apple's press release added.