Qualcomm working to deliver 5G iPhone 'as fast as we can'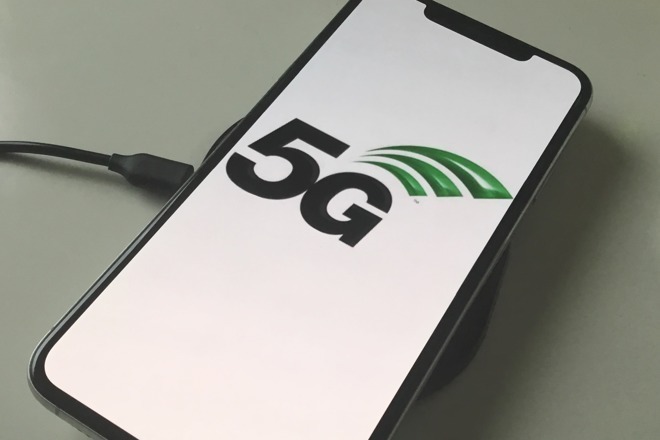 Qualcomm President Cristiano Amon on Wednesday said the chipmaker is hard at work on a 5G modem solution for Apple's iPhone, the first major project in a renewed partnership the companies struck in April.
Amon provided commentary on Qualcomm's multi-year licensing agreement with Apple at the Snapdragon Tech Summit, saying an important first step will be the introduction of a 5G iPhone, reports PCMag.
"Priority number one of this relationship with Apple is how to launch their phone as fast as we can. That's the priority," Amon said.
To do so, Apple might not use Qualcomm's RF front end, a package of antennas, tuners and other circuitry that sits between network signals and a device's cellular modem. The advent of 5G has placed renewed emphasis on RF front end design, as the right mix of components can bolster access to the burgeoning wireless technology.
Amon suggests Apple was in the process of finalizing its 5G iPhone modem setup when the two companies settled a worldwide legal dispute in April. As such, Apple will likely rely on a Snapdragon modem with a front end assembled from components supplied by other manufacturers, at least for a 5G handset expected to debut in 2020.
"We have a multi-year agreement with [Apple.] It's not one, it's not two, it's multi-year for our Snapdragon modem. We're setting no expectations on front end, especially because we engaged it very late," Amon said. "We re-engaged probably later than both of us would like, and I think we've been working together to try to get as much as possible done, and take as much possible advantage of what they've done before so that we can actually launch a phone on schedule with 5G."
PCMag notes Apple will need to use Qualcomm parts if it intends to produce iPhone models compatible with mmWave 5G technology, as the chipmaker is the sole manufacturer of antennas that work with networks operated by Verizon and AT&T. That lines up with an analyst report on Tuesday which claims two of the four iPhones Apple plans to market next year will support mmWave 5G. All four models are thought to be compatible with the slower, but more robust sub-6GHz 5G spectrum.
Looking beyond 2020, Apple could transition to a complete Snapdragon solution, or what Qualcomm calls a "modem-RF system."