Apple confirms 16-inch MacBook Pro 'popping' sound is software issue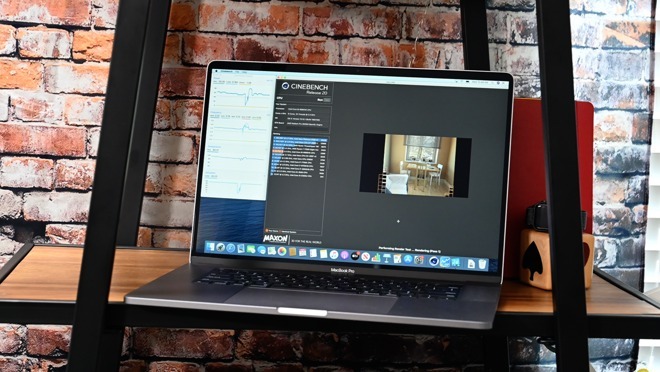 AppleInsider may earn an affiliate commission on purchases made through links on our site.
Apple in a document sent to service providers this week confirmed recent reports of "popping" or "clicking" noises emanating from new 16-inch MacBook Pro models, saying the issue stems from a software bug that will be patched in a future macOS update.
According to an internal memo obtained by MacRumors, Apple is investigating a fix to the software-related problem. As such, repair personnel are advised to refrain from setting up service appointments or replacing affected MacBook Pro units.
"When using Final Cut Pro X, Logic Pro X, QuickTime Player, Music, Movies, or other applications to play audio, users may hear a pop come from the speakers after playback has ended," the document reads. "Apple is investigating the issue. A fix is planned in future software updates. Do not set up service, or replace the user's computer, as this is a software-related issue."
A growing number of users have reported hearing "popping" or "clicking" sounds from the 16-inch MacBook Pro's speakers since the new laptop launched in November, with customers detailing the problem in an Apple Support pages forum entry, on YouTube and across social media.
In most cases, the aberrant sounds are heard when pausing or scrubbing through audio and video files, though closing a media playback app might also trigger the noise.
Past Apple notebooks have suffered from similar issues, including the 2016 MacBook Pro with Touch Bar. In 2017, a small number of users reported hearing a "pinging" or "popping" noise coming from within the chassis during periods of heavy use.
Similar sounds caused alarm for MacBook Pro owners in 2016. One of the earliest recorded instances of MacBook Pro "popping" can be traced back to 2007, when the issue prompted Apple to release an update to its then-current OS X Tiger operating system.
While it has seemingly narrowed down the latest problem to software, Apple did not provide repair facilities an estimated timeline on a planned fix.