Apple releases iOS 13.3, iPadOS 13.3, watchOS 6.1.1, tvOS 13.3 updates [u]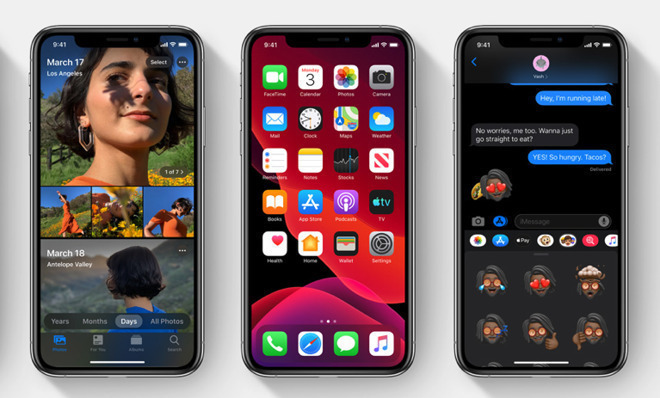 Apple has released iOS 13.3 and iPadOS 13.3 for iPhone and iPad, plus watchOS 6.1.1, and tvOS 13.3 to all users, with an assortment of security fixes.
Released on Tuesday, the updates bring the iPhone and iPad up from iOS 13.2.3 and iPadOS 13.2.3 up to version 13.3 for each. Updates for the mobile operating systems can be applied to devices via the Settings app and selecting General, then Software Update, then to install the update after an availability check has completed.
Users who have enabled automatic updates will be alerted to the presence of an update once it has been downloaded by their device, with a notice advising it is ready to be installed.
The releases arrive after a grand total of four rounds of betas, with the most recent provided to developers on December 5, with earlier betas throughout November.
During the betas, Apple introduced a few changes to fix issues that arrived in iOS 13.2, including one which killed background app processes. The issue effectively made some users lose work or progress in the apps when they navigated away from apps, making multitasking difficult.
The ability to disable the Memoji option on the keyboard was included, along with a cosmetic update to the Apple Watch app icon, changing the Digital Crown to show a grey center instead of black. A new category for communications has also been added to Screen Time, giving a new usage metric for users to monitor.
Support for NFC, USB, and Lighting security keys has been incorporated into Safari using the WebAuthn standard on iOS and iPadOS, allowing for security key authentication for websites, though compatibility isn't extended to all wireless versions of the security accessory.
A number of bug fixes and other improvements are also included in the updates for all platforms.
Alongside the watchOS 6.1.1 update, Apple also released watchOS 5.3.4. The watchOS 5.3.4 update only contains security fixes, and is intended for those with an Apple Watch paired with an iPhone that can't run iOS 13.
Updated December 10, 1:39 PM Eastern Time Added the release of watchOS 5.3.4.