Apple accused of abusing DMCA in removal of online posts detailing iPhone hacks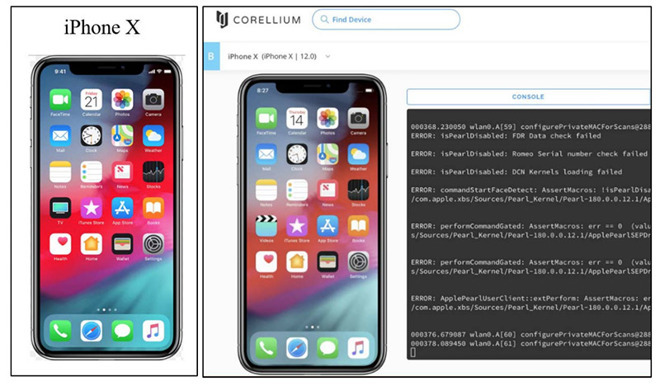 Security researchers are crying foul after Apple applied the Digital Millennium Copyright Act (DMCA) to strike a tweet and potentially Reddit posts detailing iPhone hacks and device jailbreaking.
Apple on Tuesday filed a successful DMCA takedown request targeting a tweet from security researcher "Siguza" that appears to reveal an encryption key for iPhone's Secure Enclave Processor, reports Motherboard.
Twitter observed the copyright claim and removed Siguza's tweet, though the post was ultimately reinstated today. Apple explained to Motherboard that it reconsidered the original request, but the decision to retract the DMCA claim arrived after Twitter had complied with the takedown notice. The tech giant subsequently asked Twitter to restore the tweet, which is live as of this writing.
Reddit this week also received DMCA claims requesting the takedown of certain posts in the r/jailbreak subreddit, a popular stomping ground for security researchers, the report said. Like Twitter, the forum discussion site acted in accordance with the demand and removed multiple posts, including those from a thread regarding the "checkra1n" iOS 13 jailbreak.
Apple did not confirm it was behind the Reddit takedown and moderators of the site were unable to identify the origin of the DMCA request. Still, some in the jailbreaking community view Apple's moves as overtly aggressive and question whether encryption keys and jailbreak code are protected under copyright law.
"They just completely lost control of the battle (Jailbreaking) on iPhone X and older," iPhone researcher Pwn20wnd told Motherboard. "So they are trying to pick up a legal fight and waste our time, thus money / resources."
Though no publicly available jailbreak impacts current iPhone hardware, Apple has recently stepped up its defense against would-be device crackers. In August, the company sued Correlium, an iOS software virtualization firm, saying its products infringe on copyrights covering iOS, iTunes and other Apple assets.