US lawmaker asks Apple if it requires apps like TikTok to disclose foreign affiliation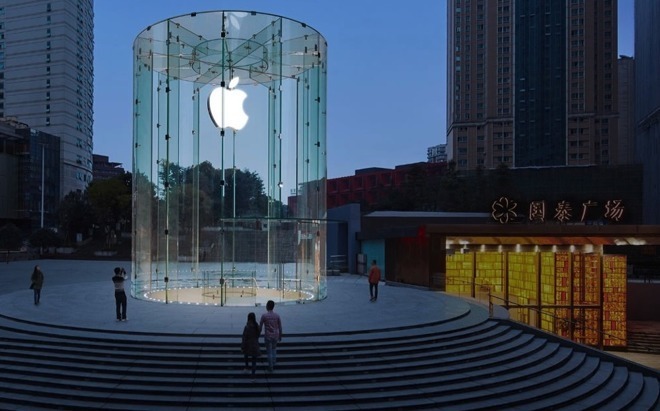 AppleInsider is supported by its audience and may earn commission as an Amazon Associate and affiliate partner on qualifying purchases. These affiliate partnerships do not influence our editorial content.
As the U.S. government scrutinizes big tech over potential data security concerns involving China and Russia, the chair of a congressional panel on Friday asked Apple and Google if they require mobile app developers to disclose foreign ties.
Rep. Stephen Lynch in letters to Apple and Google requested the companies inform Congress of any policies that require app makers to divulge investment from or association with non-U.S. entities, reports Reuters.
The appeal arrives amid growing suspicions that foreign companies, particularly those affiliated with China, are leaking sensitive information about U.S. users to government agencies. In some cases, Chinese tech companies are backed by the state or benefit from government investments, a situation that further muddies the water.
"Recent press reports have shed light on allegations that certain foreign companies and developers may be providing sensitive data on U.S. citizens via their mobile applications to their host governments, thereby creating significant national security risks," Lynch wrote in similar letters to Google CEO Sundar Pichai and Apple CEO Tim Cook, according to the report.
Lynch, who is a chairman of a subcommittee of the House of Representatives Oversight Committee, aired concerns over the amount data aggregated by social media apps, writing, "U.S. laws permit mobile applications to collect massive amounts of personal information about their users."
Seemingly at the center of Lynch's concerns are TikTok and Grindr, both of which are owned by Chinese companies. TikTok, owned by ByteDance, is under investigation by the Committee on Foreign Investment in the United States (CFIUS), which has sought assurances that data be held in the U.S. and not compromised by Chinese authorities, the report said. Beijing Kunlun Tech Co Ltd., owner of gay dating app Grindr, said it plans to sell the mobile property by June 2020 due to increased scrutiny.
In a related matter, U.S. Sen. Josh Hawley in November introduced a bill that seeks to protect American interests by prohibiting companies from transferring user data or encryption keys to China. The bill, which cited an investigation of TikTok, is critical of companies that store user data on servers outside of U.S. purview.
As it applies to Apple's business, Hawley's legislation bans the transfer of encryption keys to non-U.S. servers. Apple migrated encryption keys of its Chinese iCloud operation to Chinese-run servers in 2018 to comply with that country's laws.